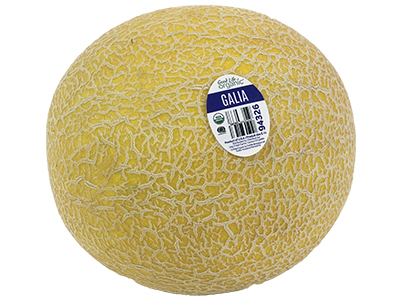 ORGANIC GALIA MELON
Ultra sweet with the flavor of a cantaloupe and a honeydew combined, this is a specialty melon that should not be missed. Slightly smaller than other melons, organic galia melons are easy to work into your produce displays.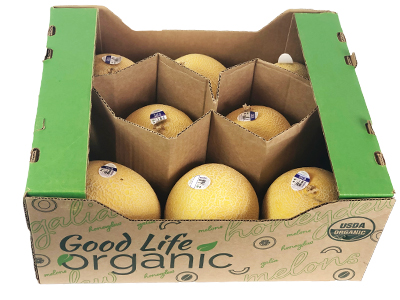 ORGANIC GALIA MELON
Available in the following sizes:

4, 5, 6, 8, 9 or 11 count
LOOKING FOR A DIFFERENT PACK?
No problem. Contact one of our representatives to find a unique solution fit for you.