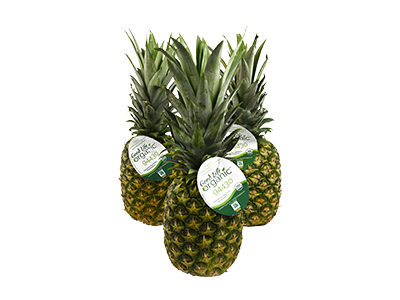 ORGANIC PINEAPPLE
Good Life Organic™ pineapple is sweet, juicy and fragrant. Customers are looking more and more for organics, and since organic pineapple is a tropical favorite, there's no better addition to grow your sales in the category.
ORGANIC PINEAPPLE
Available in the following organic pineapple sizes:
LOOKING FOR A DIFFERENT PACK?
No problem. Contact one of our representatives to find a unique solution fit for you.