Pumpkin Season
Veg-Fresh Farms has you covered when it comes to pumpkin season. We offer 15 different types of pumpkins, from your classic Jack-o-Lantern to unique heirloom pumpkins. Explore them all below.
Wicked Stem
The Wicked Stem Pumpkin is a new variety of pumpkin that is known for its flatter, consistent shape and weighs up to 25 lbs! Featuring its very extensive stem, this pumpkin will be the perfect addition to any front porch.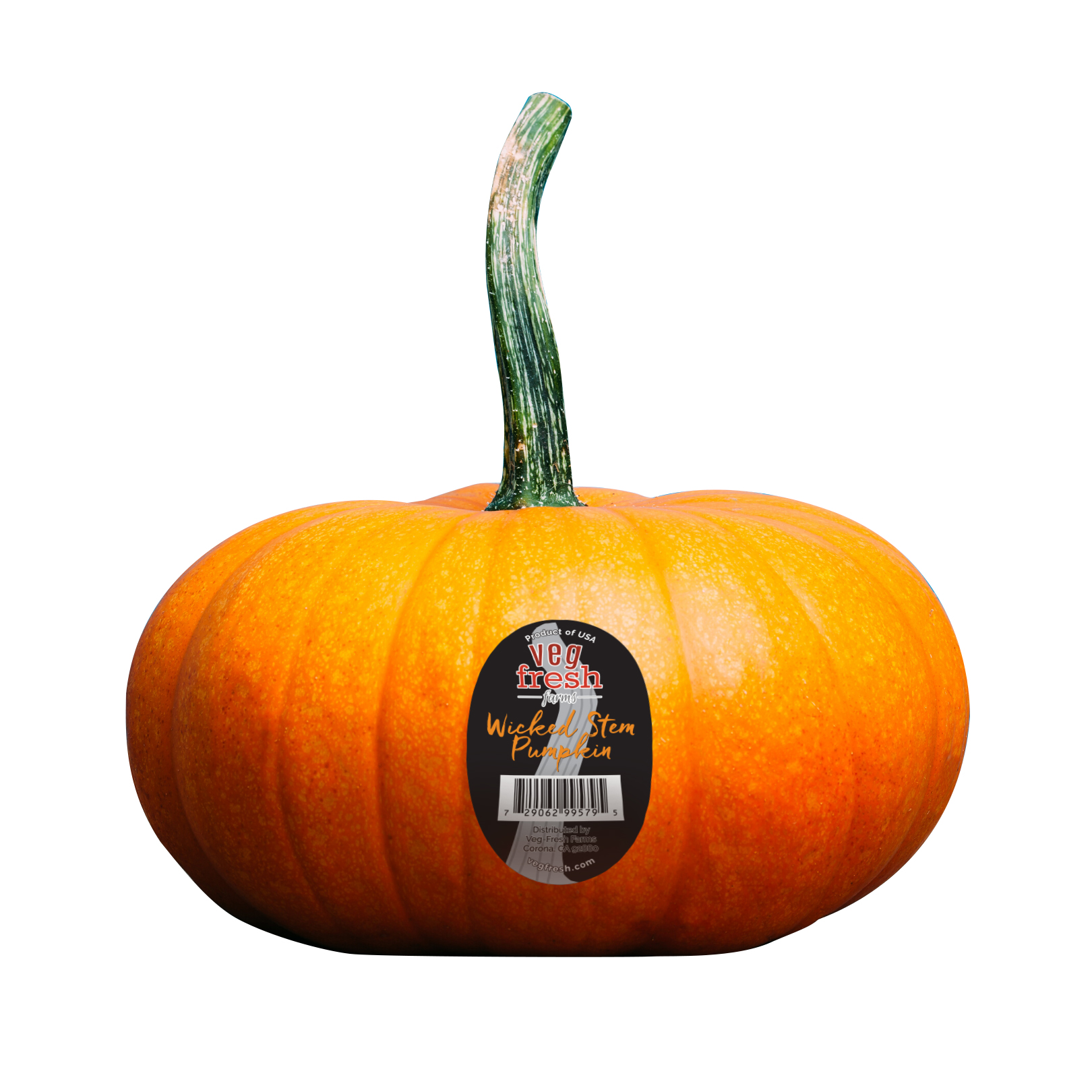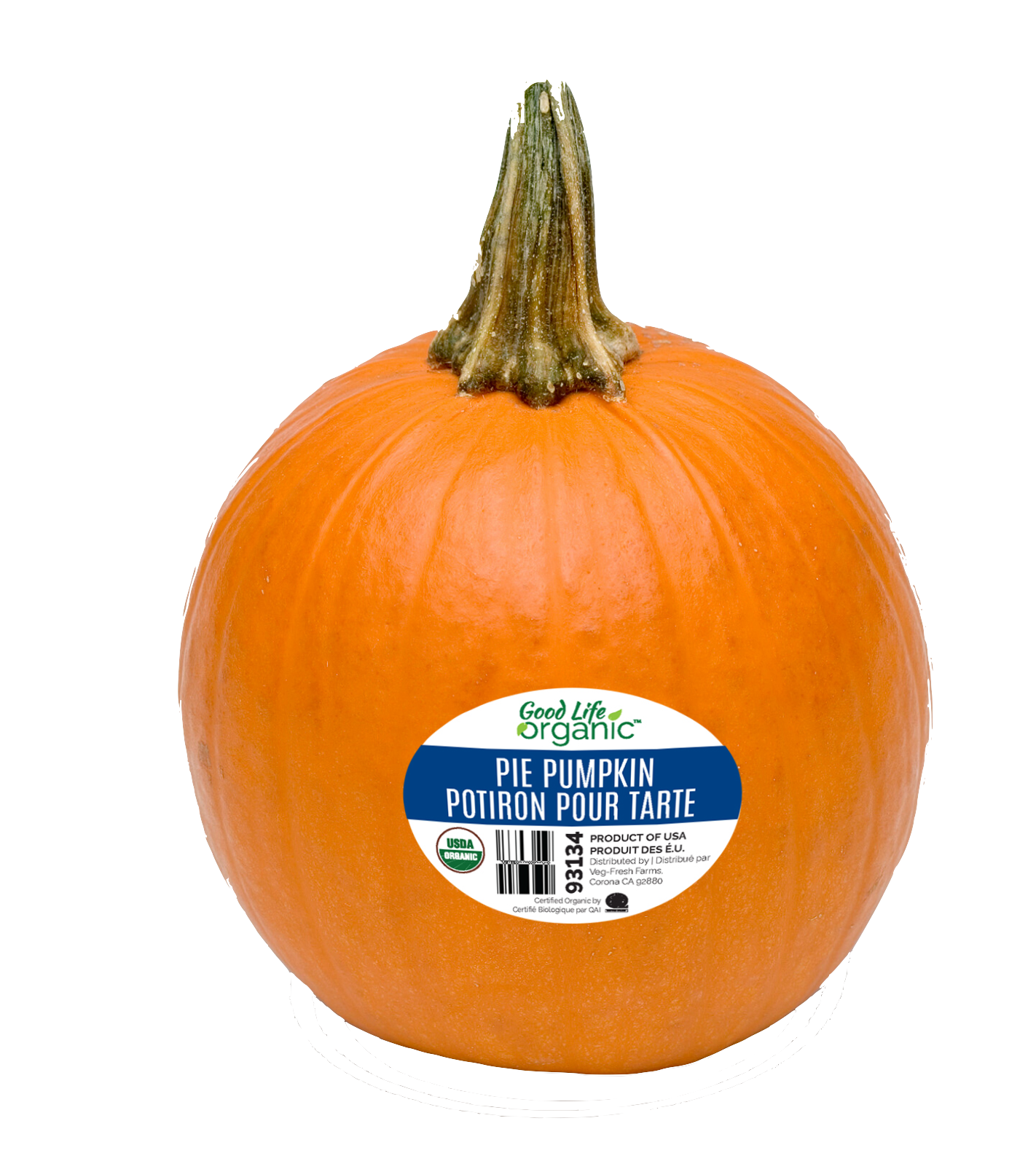 Organic Pumpkin Pie
Our very first ORGANIC pumpkin! We are excited to be able to offer an organic option that is perfect for no other than pumpkin pie; as it has the perfect texture.
Mellow Yellow
Mellow Yellow pumpkins are a must-have in your retail store! Not only do they stand out due to their bright yellow color but they are also perfect for carving.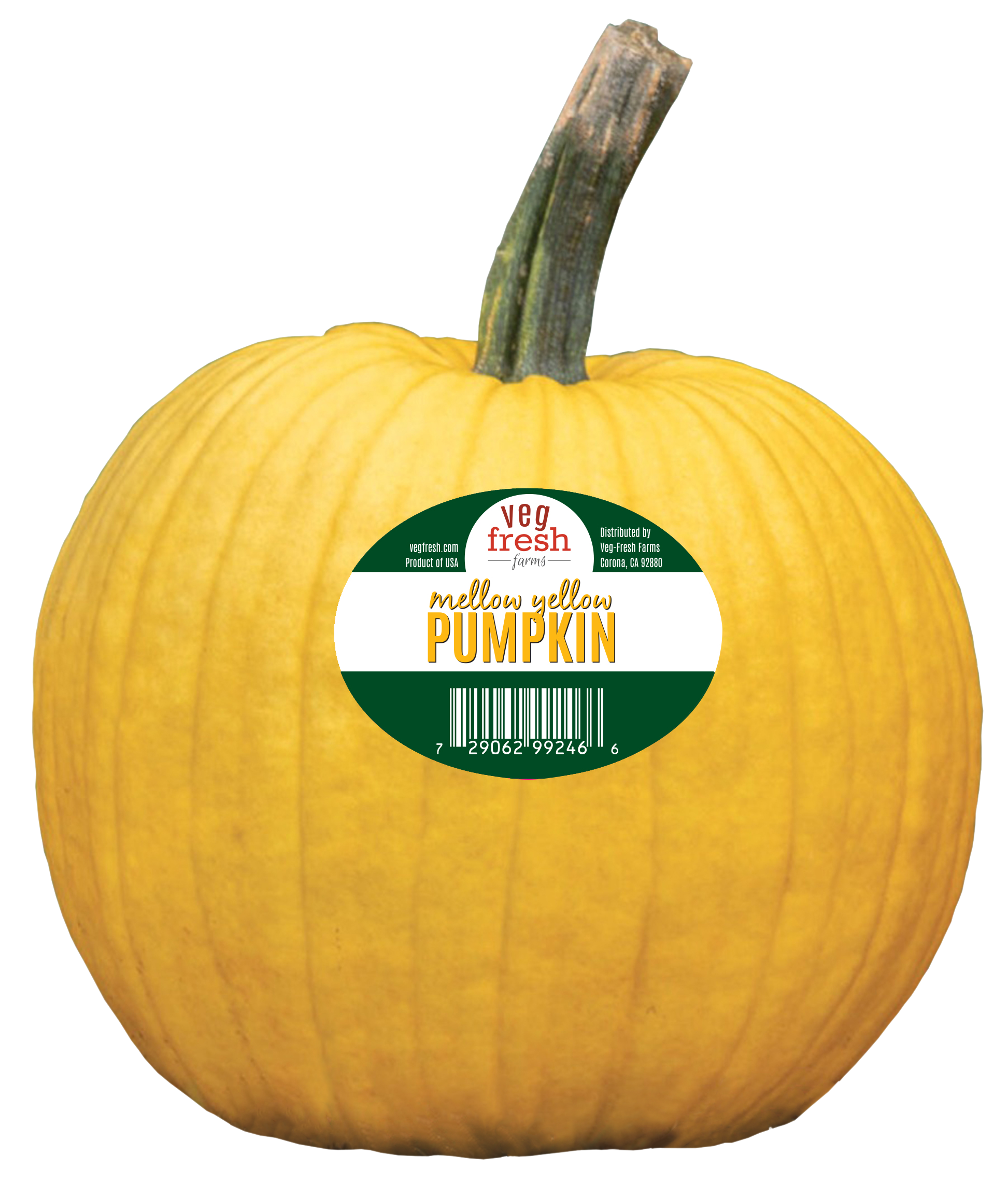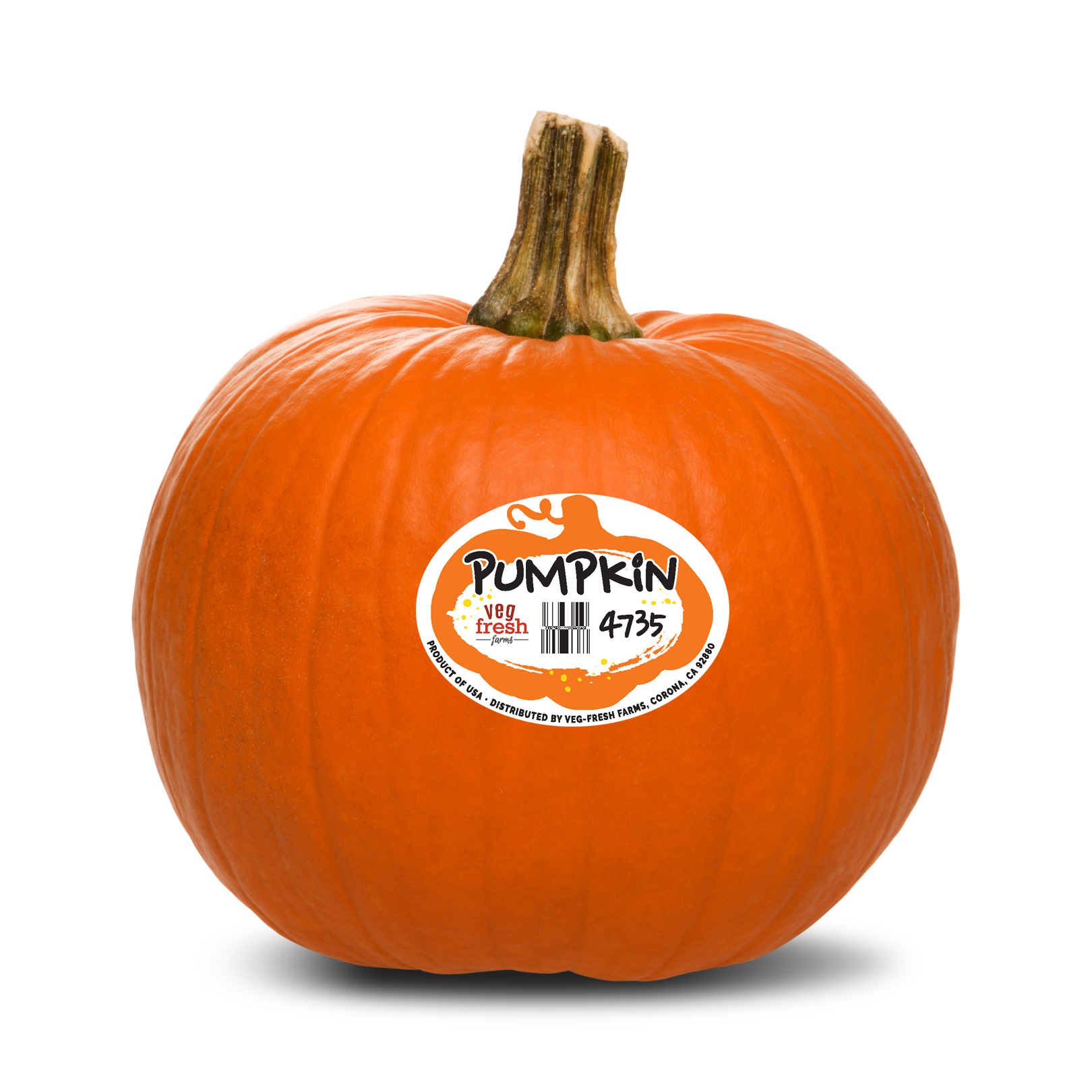 Jack-o-Lantern
The good 'ol classic Jack-O-Lantern pumpkin. It is the most commonly purchased pumpkin for Halloween arts & crafts activities.
Blaze Pumpkin
Like a blazing fall fire, this pumpkin will light up sales!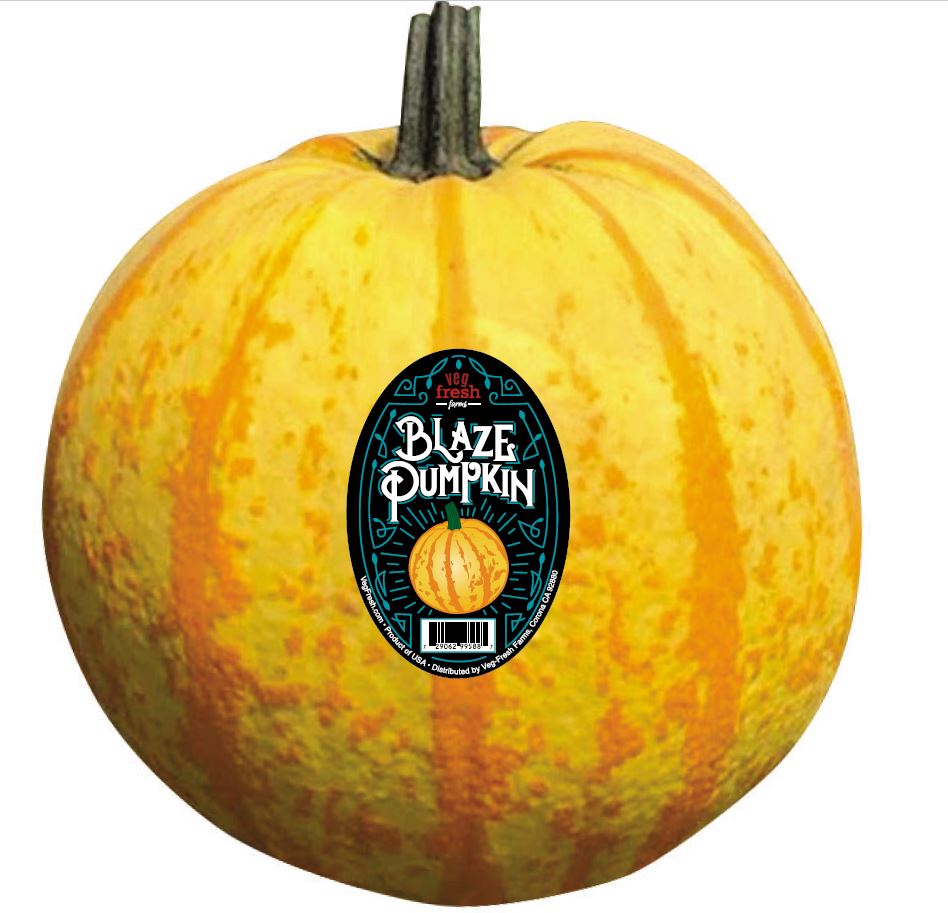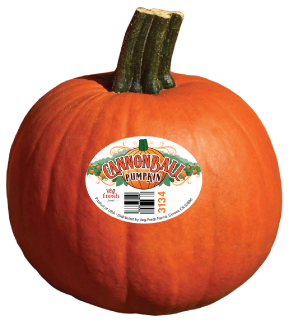 Cannonball
The cannon ball pumpkin is much smaller and rounder than a Jack-O-Lantern. It is great for painting and pies! Most recognizable by its very thick handle.
Heirloom Pumpkins
Say hello to our unique heirloom pumpkins! With nine varieties to select from, these pumpkins are definitely an eye-catcher. The heirloom pumpkins are a favorite when it comes to fall decor since they stand out and are available in different shapes and colors. PLU stickers vary per retailer.
Cinderella: Straight out of a fairytale, this pumpkin is the fairest of them all.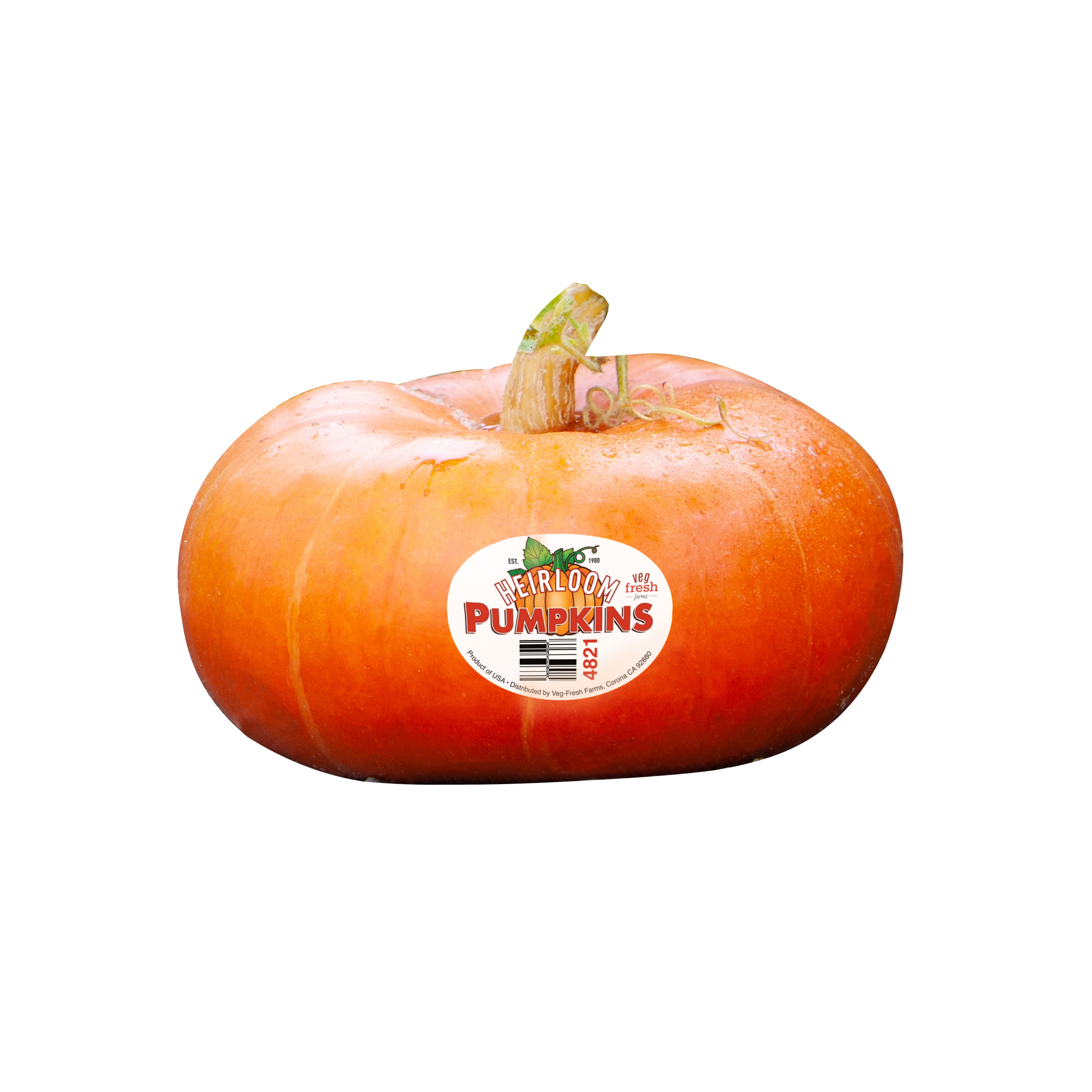 Blue Doll: Boasting a blue-ish gray hue, the moody color is perfect for your Halloween displays.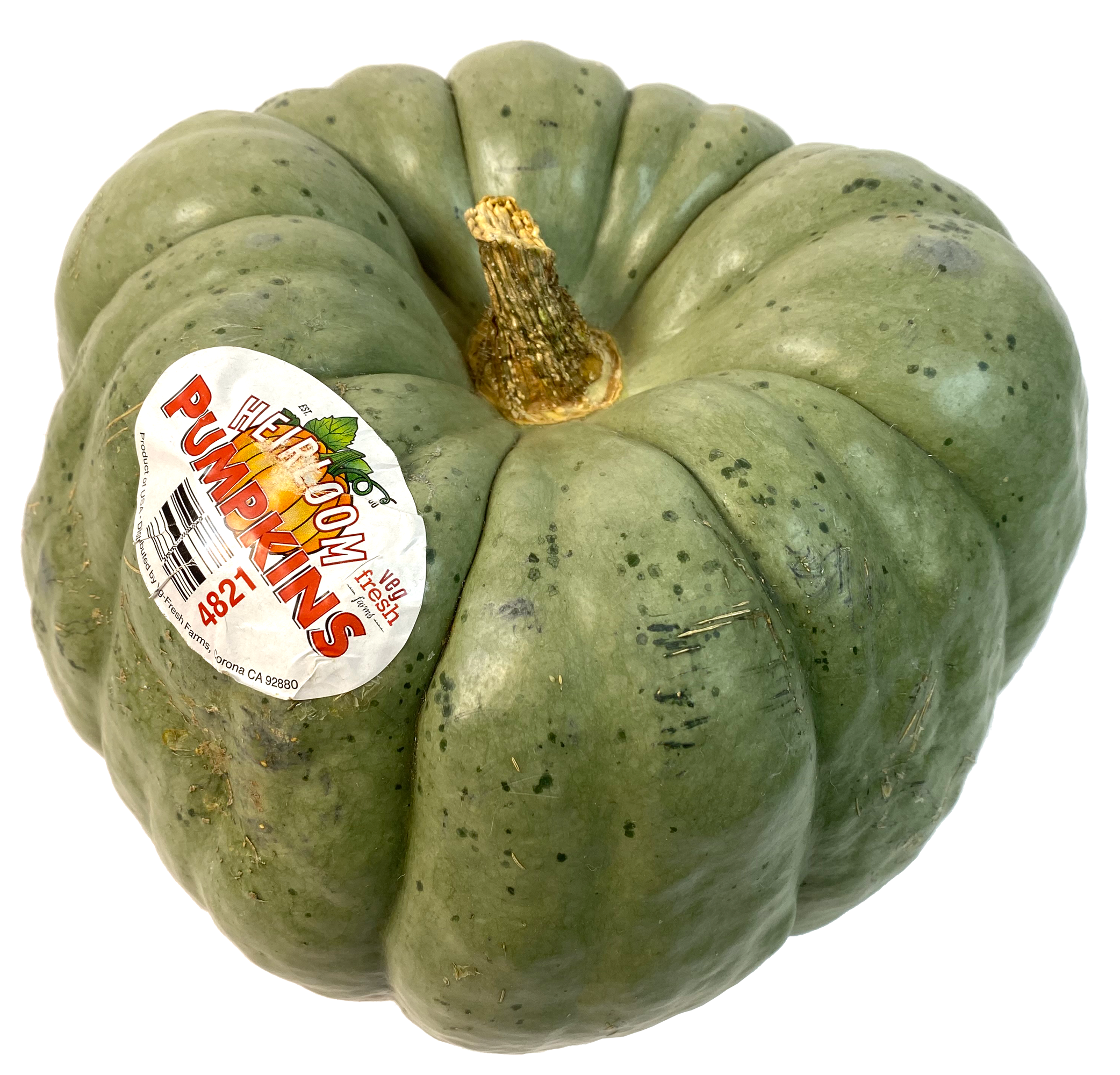 Warty Goblin: Funky, creepy, ghoulishly strange....these describe the Warty Goblin perfectly. Your customers will love this magically unique pumpkin.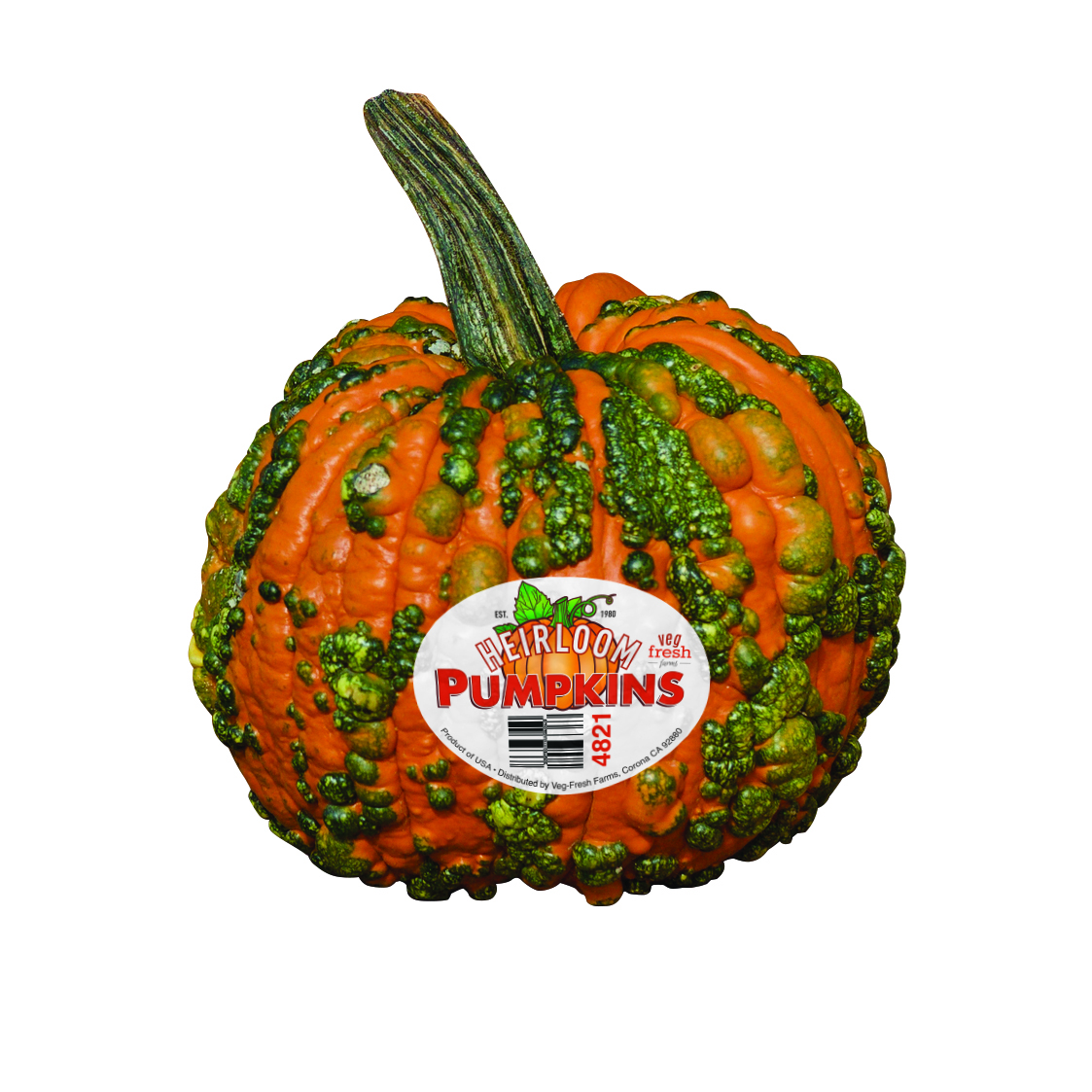 Flat Stacker: As the name suggests, this pumpkin looks great stacked amongst all the different varieties or just on its own.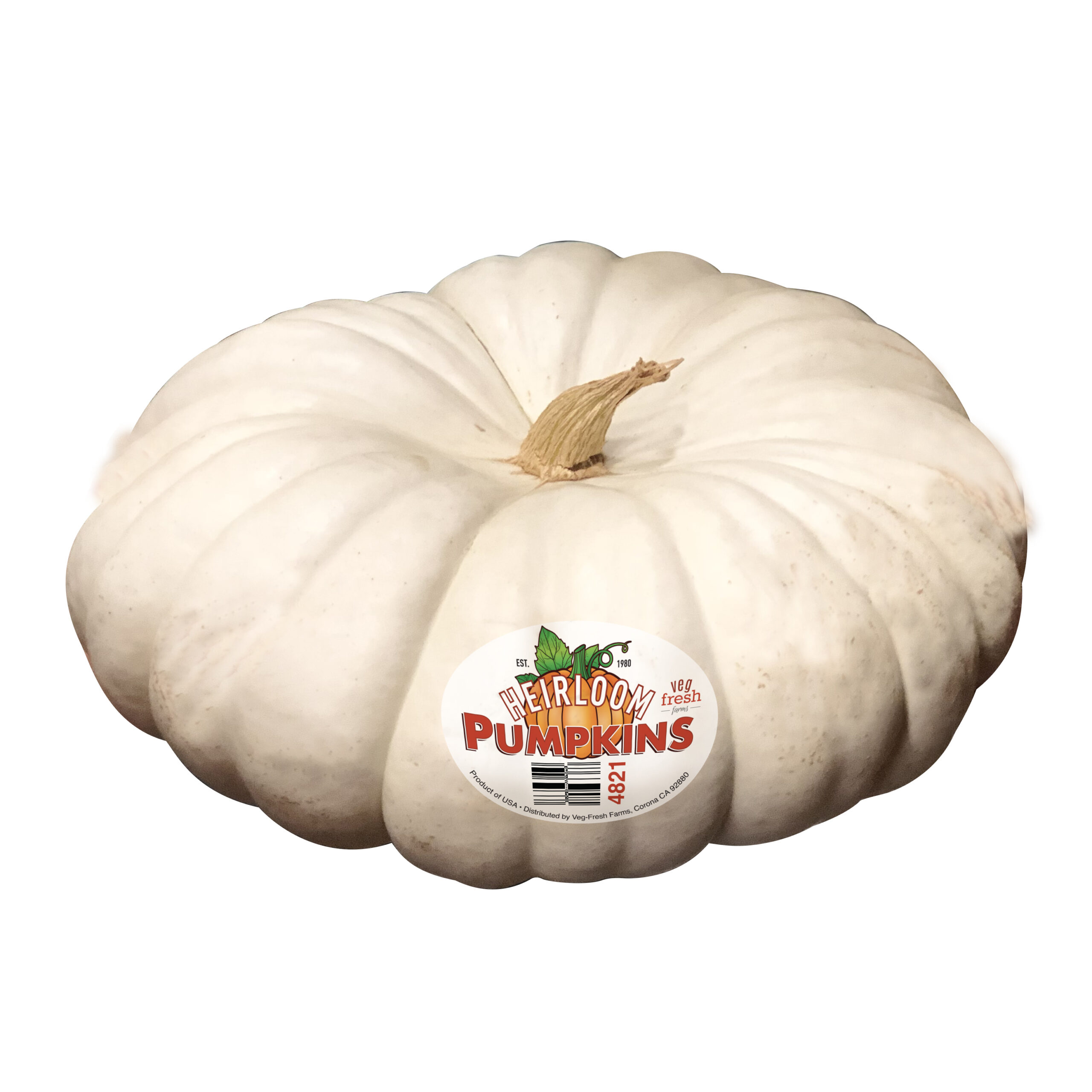 Fairytale: Adding this storybook-style pumpkin to your lineup will guarantee a happy ending this fall.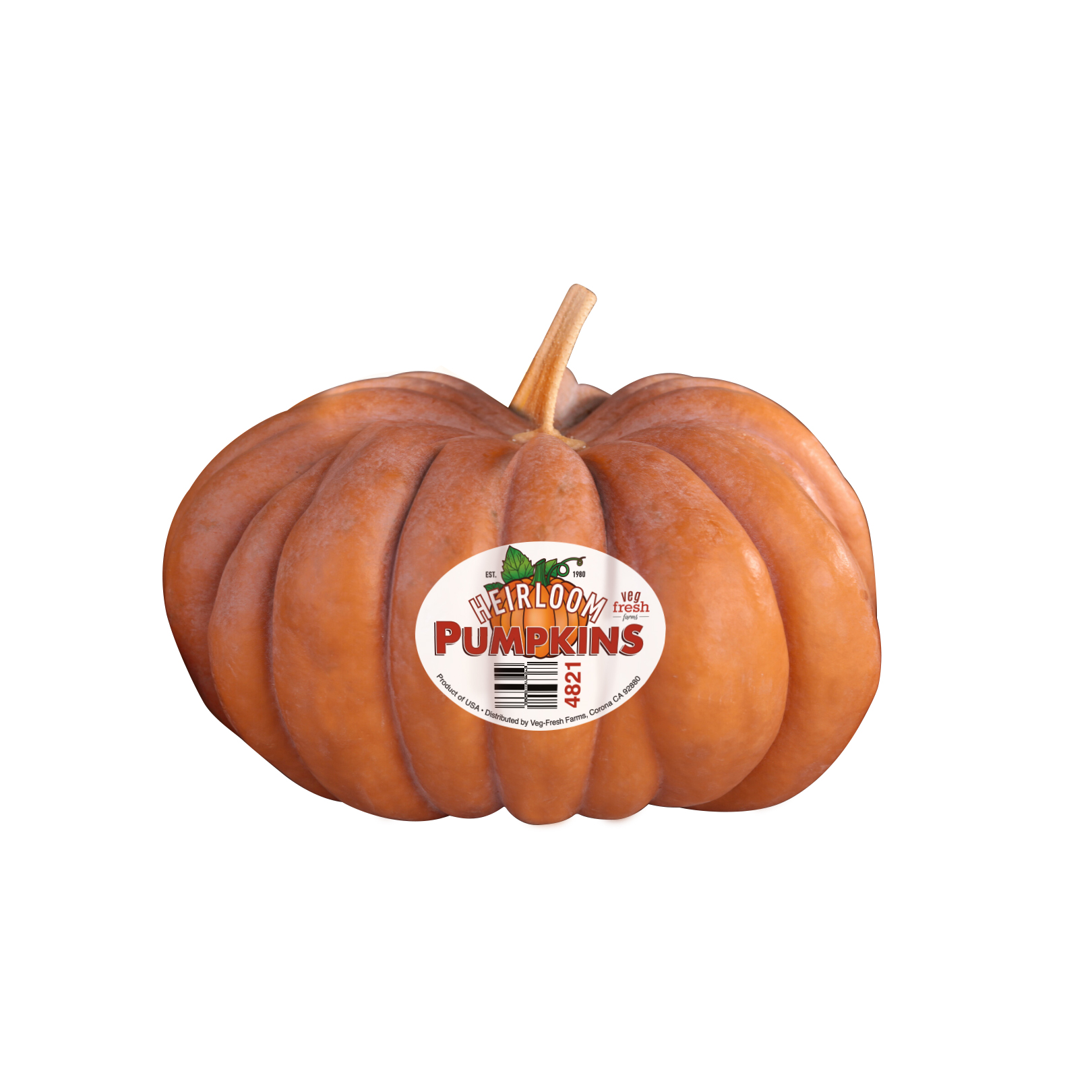 Porcelain Doll: Another unique heirloom pumpkin, the Porcelain Doll has translucent skin and a ghostly appearance that is sure to win over customers.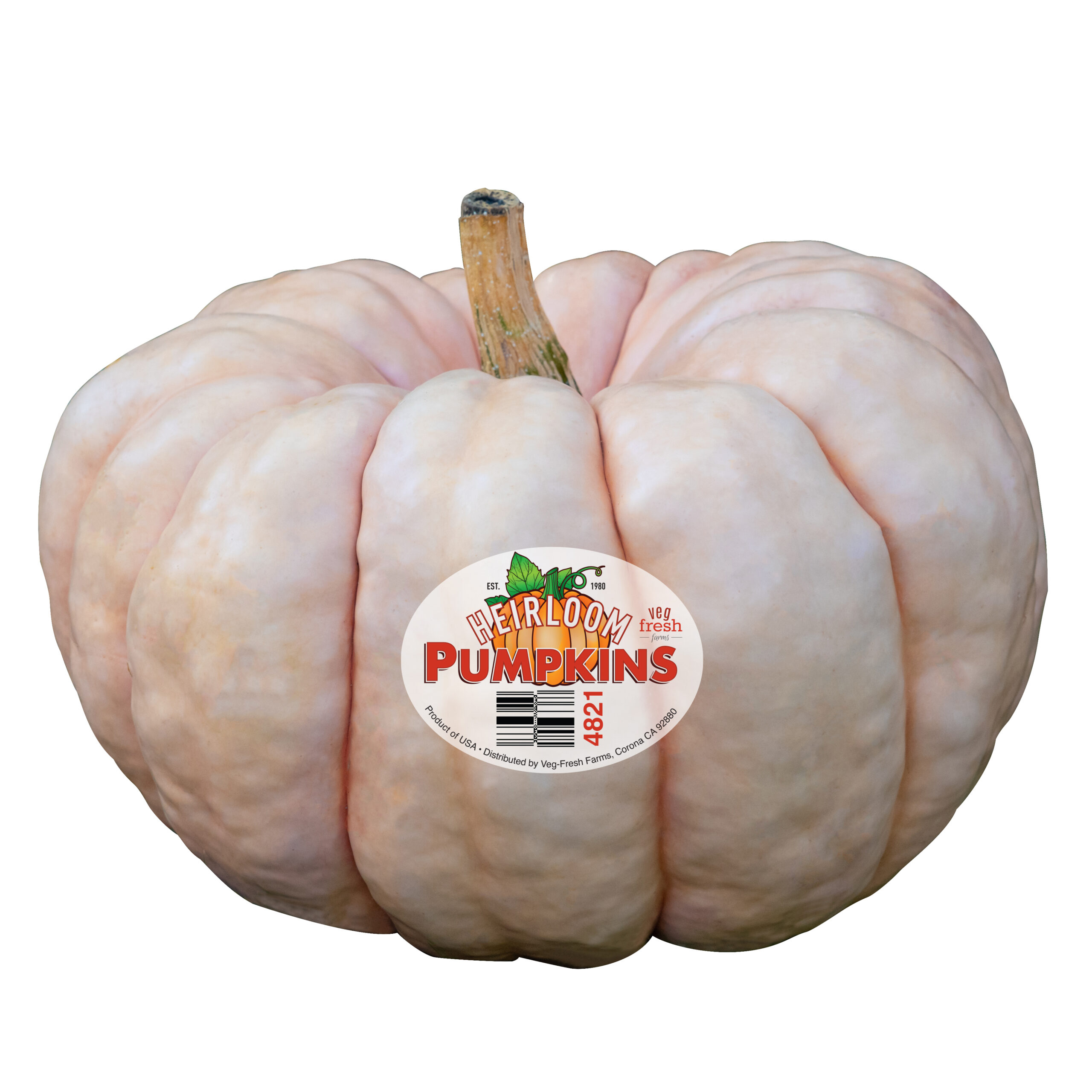 One 2 Many: This ornamental pumpkin boasts veiny yellow, red and orange streaks. Some say it resembles a bloodshot eye...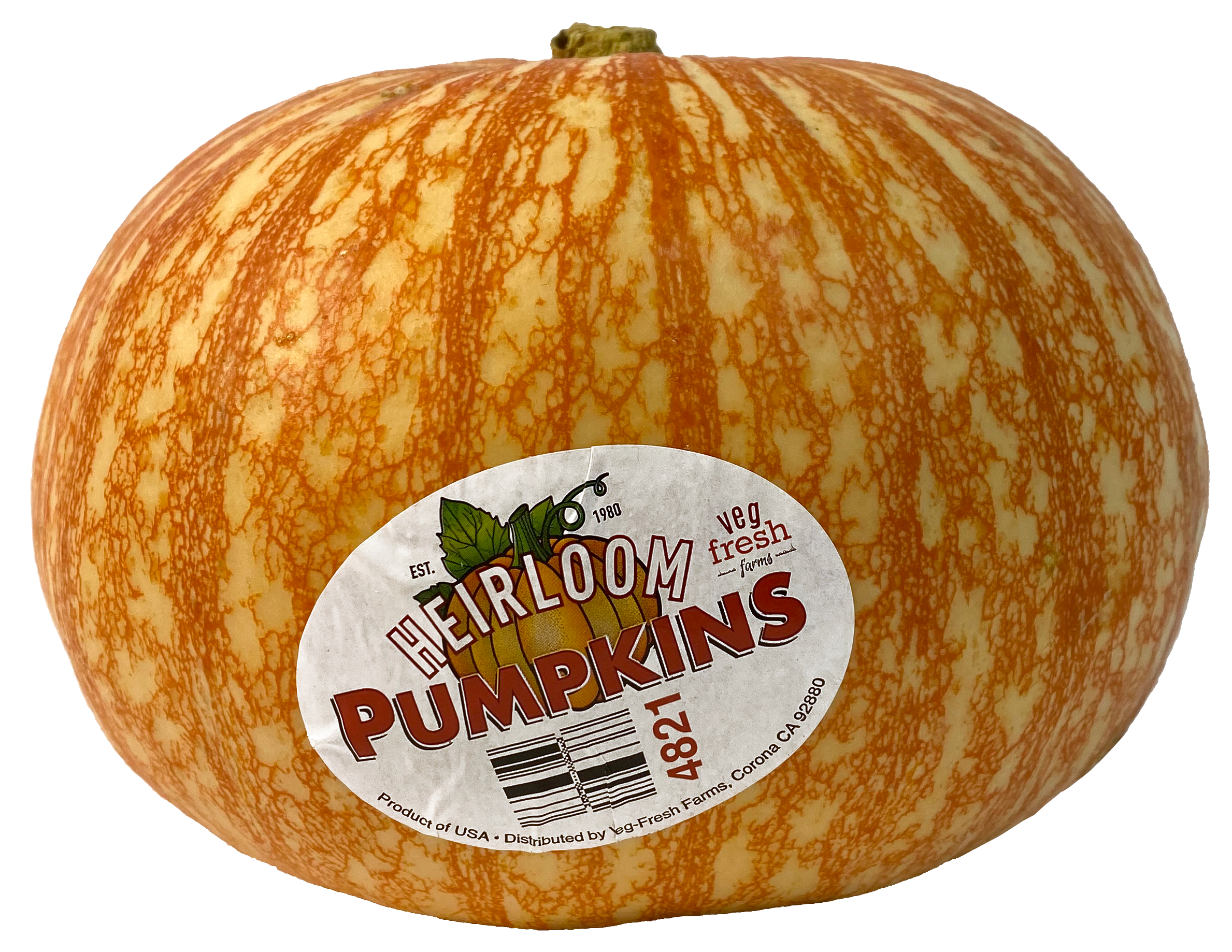 Marina di Chioggia: The story behind this heirloom is that it is the sea pumpkin of Chioggia, a fishing village on the coast of Italy. The blue-green color is unique and will stand out in your display.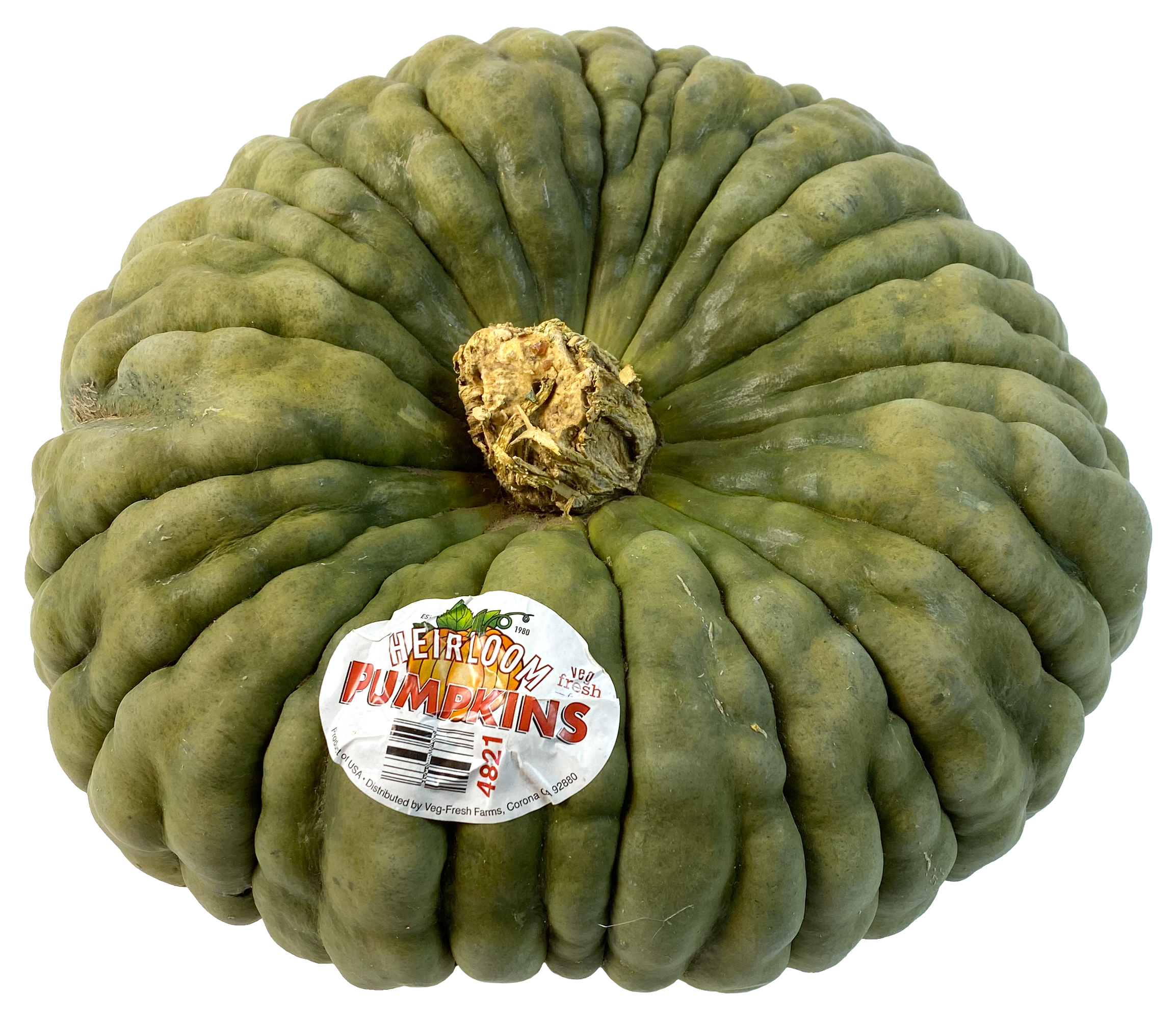 Red Warlock: Creepy and funky, this heirloom pumpkin is an absolute must-have for your store!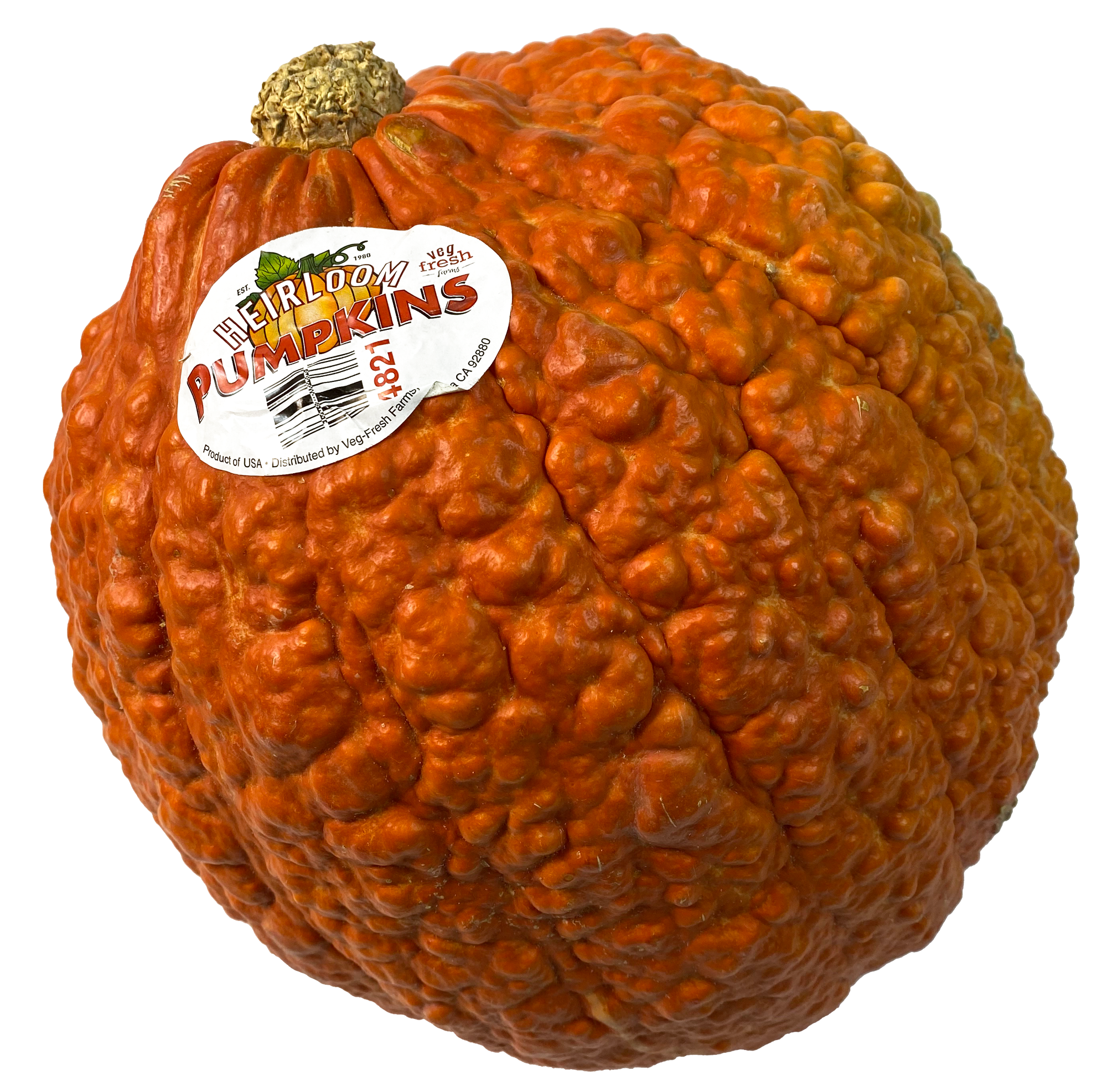 WANT TO ORDER PUMPKINS?
Contact one of our representatives to get in touch today.