Berry Creamy Donut Hole Dessert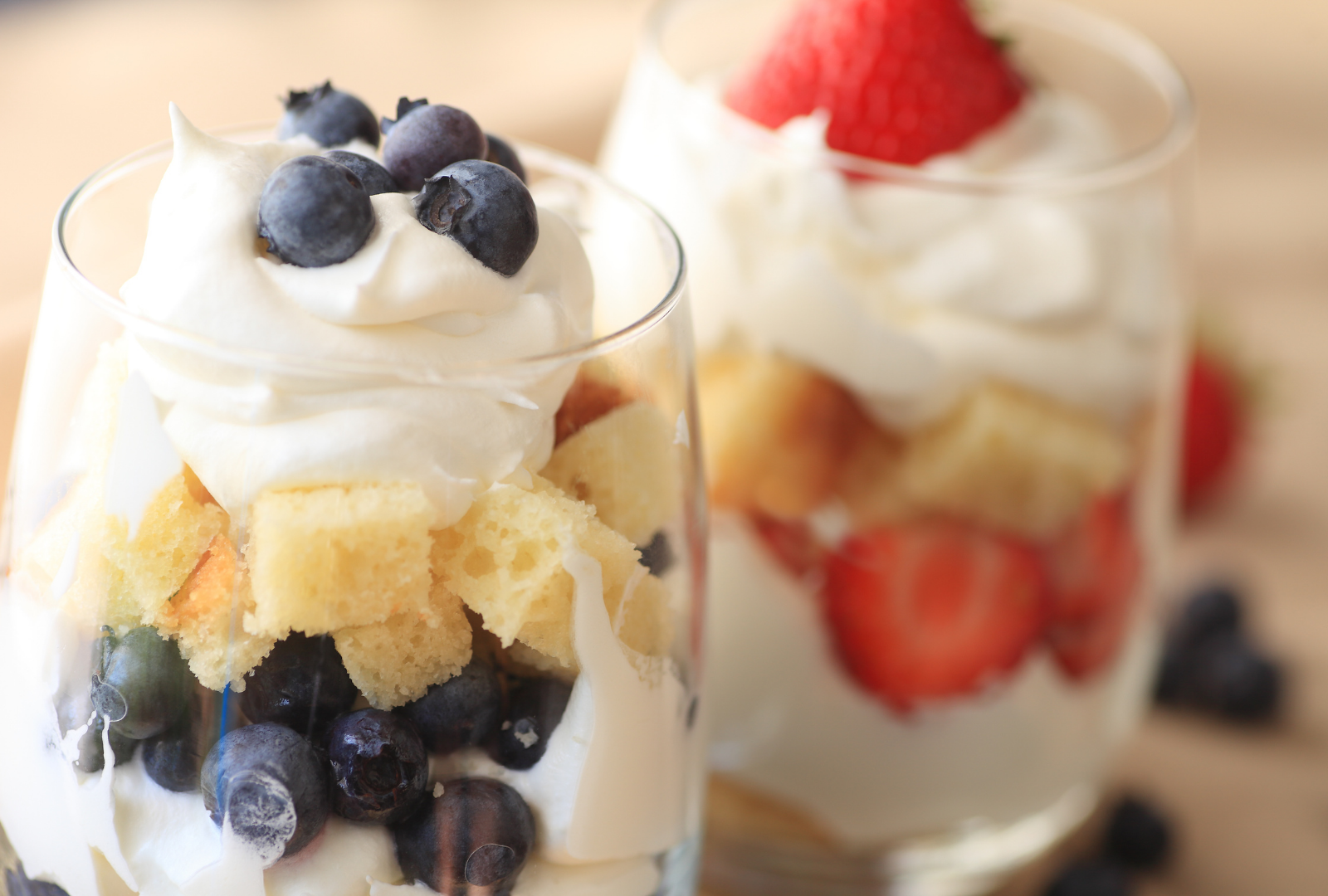 INGREDIENTS
16 oz clamshell of Crystal Cove Strawberries
16 oz clamshell of Crystal Cove Blueberries
2 cups of milk
1 package of instant Lemon pudding mix
(2) 8 oz tubs of whipped cream (or more if you really love whip cream!)
Donut holes – about 20
DIRECTIONS
Remove the stem off the strawberries and then cut into smaller pieces. Set aside.
In a bowl, whisk together the 2 cups of milk and package of instant lemon pudding.
Fold in the 8 oz tub of whip cream to the mixture.
In a clear glass trifle bowl, place donuts on the bottom of the bowl, pour in some of the mixture, spreading it evenly.
Add some of the chopped strawberries and blueberries on top of the pudding mixture before adding another layer of the donut holes.
Repeat the process.
At the top layer, finish off with whip cream, berries and some sprinkles!
Place in fridge until ready to serve.
Note: You can also make these in individual servings by using stemless wine glasses.