Cheesy Brussels Sprout Casserole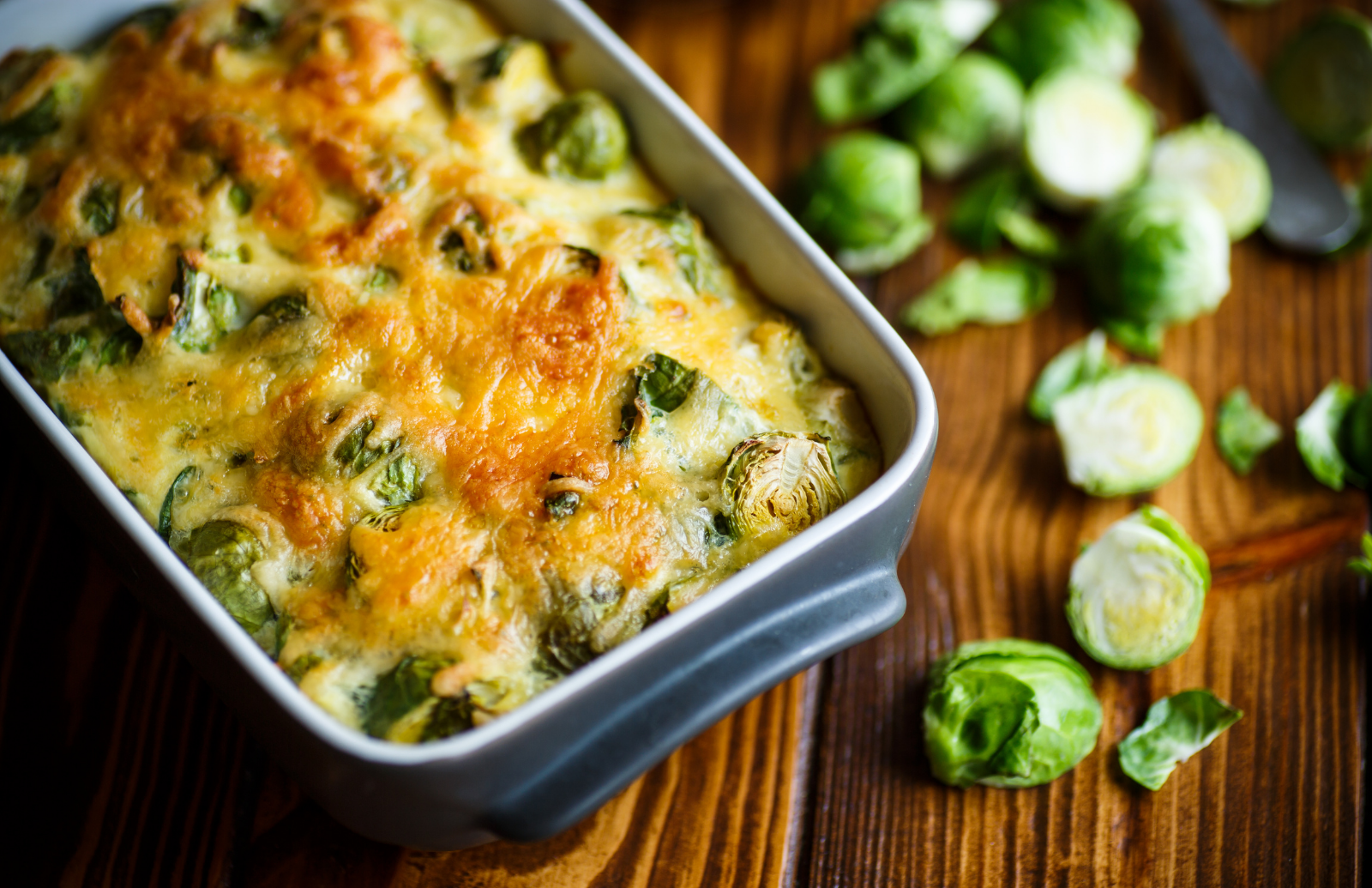 INGREDIENTS
1 lb Veg-Fresh Farms Brussels Sprouts bag - outer leaves and stems removed
Pinch of red pepper flakes
Freshly Ground Pepper
1/2 cup heavy cream
1/2 cup grated white cheddar cheese
1/2 cup breadcrumps
Butter
Kosher Salt
DIRECTIONS
Pre-heat oven to 400 degrees and butter a 2-quart baking dish.
Bring a large pot of salted water to a boil. Add the brussels sprouts and cook until tender (about 8-10 minutes)
Drain the Brussels Sprouts and coarsely chop. Transfer to the prepared baking dish and toss with the red pepper flakes, salt and pepper to taste, then spread out evenly.
Pour the cream on top, sprinkle with cheese and breadcrumbs and dot with pieces of butter.
Bake until bubbly and golden brown (about 15 minutes)
Enjoy!