Creamy Blueberry Chicken Salad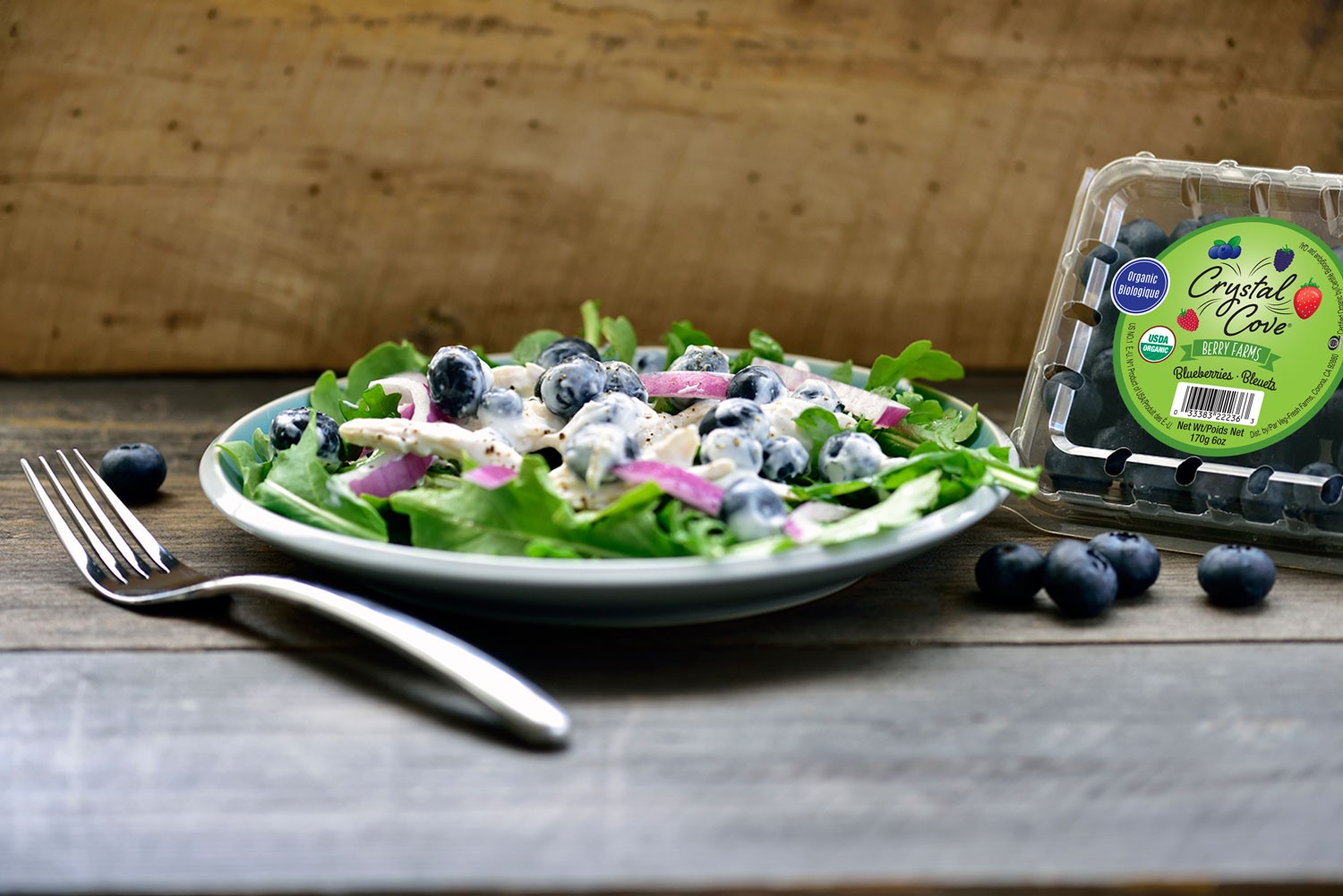 INGREDIENTS
1/2 cup thin vertically sliced red onion
1/3 cup diced celery
1/4 cup torn fresh basil
12 ounces shredded skinless, boneless rotisserie chicken (about 3 cups)
1/2 teaspoon kosher salt
1/2 cup plain 2% reduced-fat Greek Yogurt
2 1/2 tablespoons fresh lemon juice
1 tablespoon honey
2 cups of fresh Crystal Cove Blueberries
5 oz of baby arugula
2 teaspoons extra-virgin olive oil
1/4 teaspoon freshly ground black pepper
DIRECTIONS
Combine first 4 ingredients in a medium bowl; sprinkle with 1/4 teaspoon salt.
Combine yogurt, 1 tablespoon lemon juice and honey in a small bowl, stirring with a whisk.
Add yogurt mixture to chicken mixture; toss to coat.
Gently stir in blueberries.
Place arugula, remaining 1 1/2 tablespoons lemon juice, oil, remaining 1/4 teaspoon salt and pepper in a bowl. Toss to coat.
Divide arugula mixture evenly among 6 plates; top each serving with about 3/4 cup chicken mixture.