Crystal Cove Strawberry Salad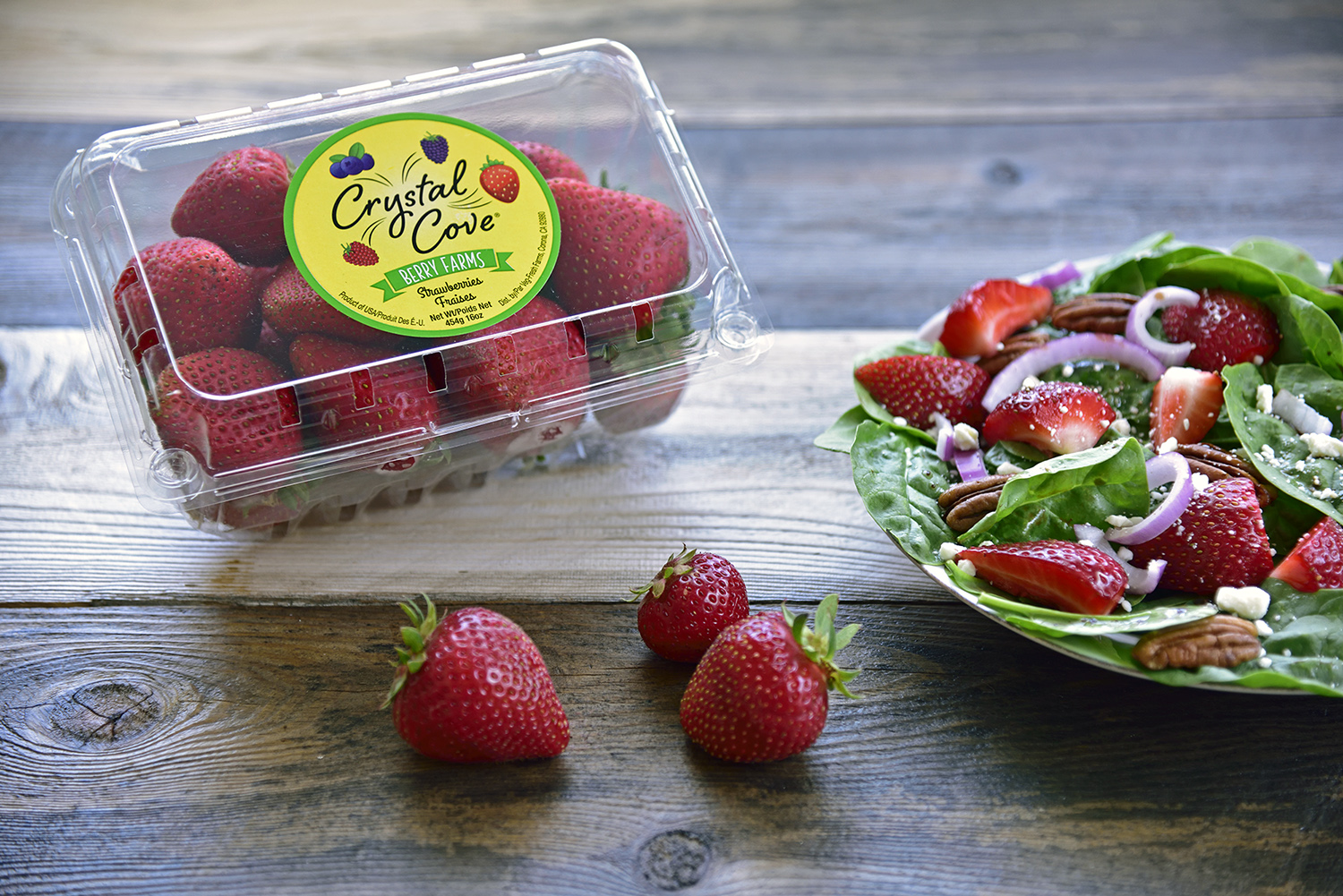 INGREDIENTS
32 oz clam of Crystal Cove Strawberries
2 oz of goat cheese
5 oz arugula or spinach (or your preferred greens!)
1/2 cup of walnuts
1/4 cup strawberry jam
*Your choice of dressing
DIRECTIONS
Pre-heat oven to 350°F
Place the walnuts on a baking sheet and roast them in the oven for about 10 minutes.
Immediately after taking the walnuts out of the oven, dip them into the strawberry jam and place them back on the sheet to cool.
Slice the strawberries vertically in half.
Break the goat cheese apart.
Toss the strawberries, goat cheese, arugula (or spinach) and walnuts all into a bowl to combine.
Pour your desired dressing in the bowl and mix.
ENJOY!