CILANTRO LIME RICED CAULIFLOWER
We are always looking for new ways to use one of our favorite vegetables – cauliflower. This citrus flavored dish is perfect for anytime of year and any meal. It is a lightly flavored dish that could accompany meat or fish.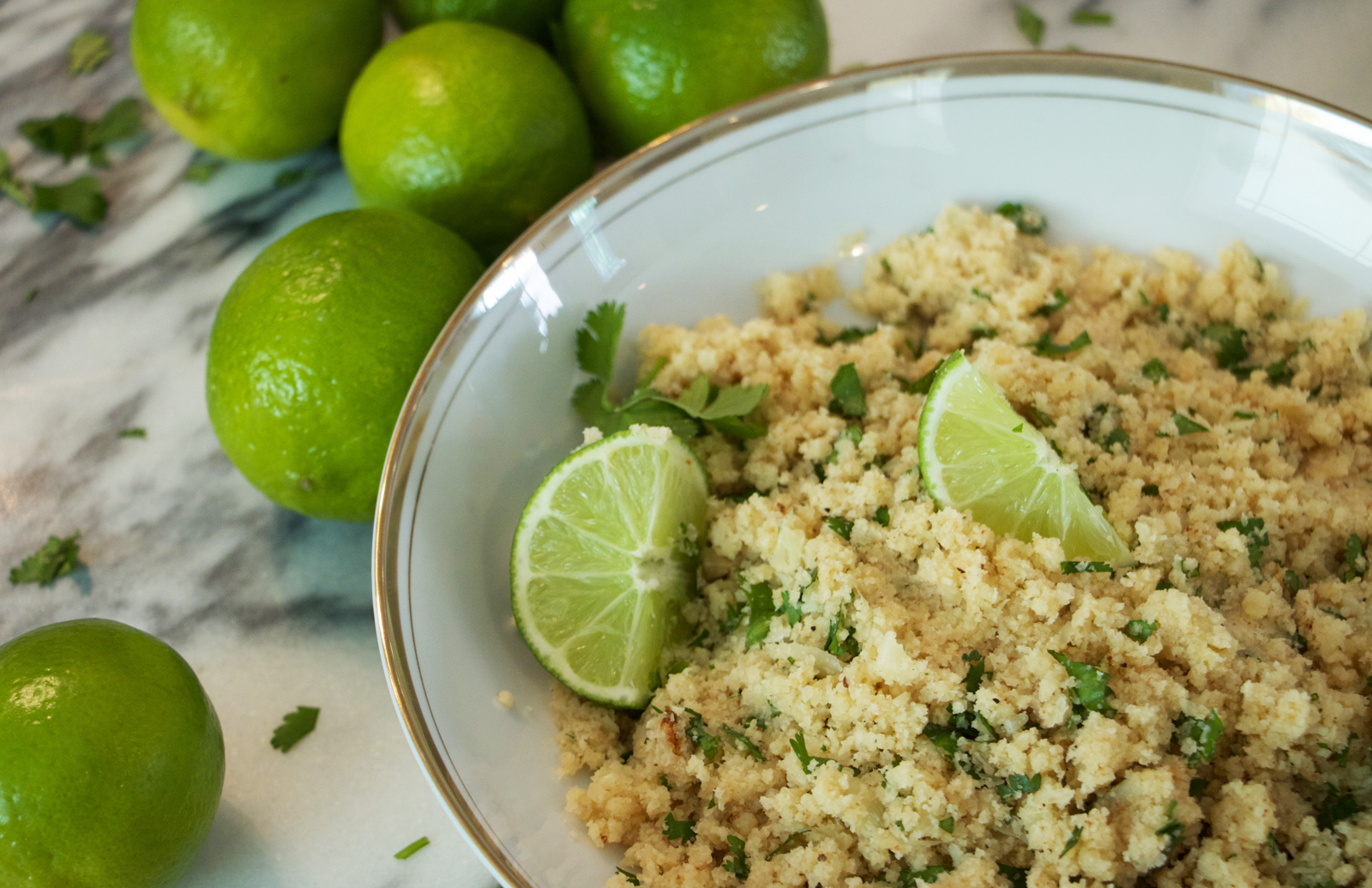 INGREDIENTS
3-4 Good Life Organic™ Limes, juiced
1 medium head cauliflower, rinse and chopped
2 scallions, diced3 garlic cloves, minced
1/4 cup fresh cilantro, chopped
Kosher salt and pepper, to taste
DIRECTIONS
Coarsely chop cauliflower into florets, then place into a food processor and pulse until the cauliflower is the texture of rice – don't over process, it can get mushy.
Heat large sauté pan over medium heat, add olive oil, scallions, and garlic – sauté for 3 to 4 minutes, until soft.
Raise the heat to medium-high and add the riced cauliflower to the pan. Cover and cook for about 5 minutes, stirring frequently, until cauliflower is slightly crispy. Season with salt and pepper.  Remove from heat and place in bowl, garnish with cilantro and lime juice to taste.
Other Recipes You May Enjoy: