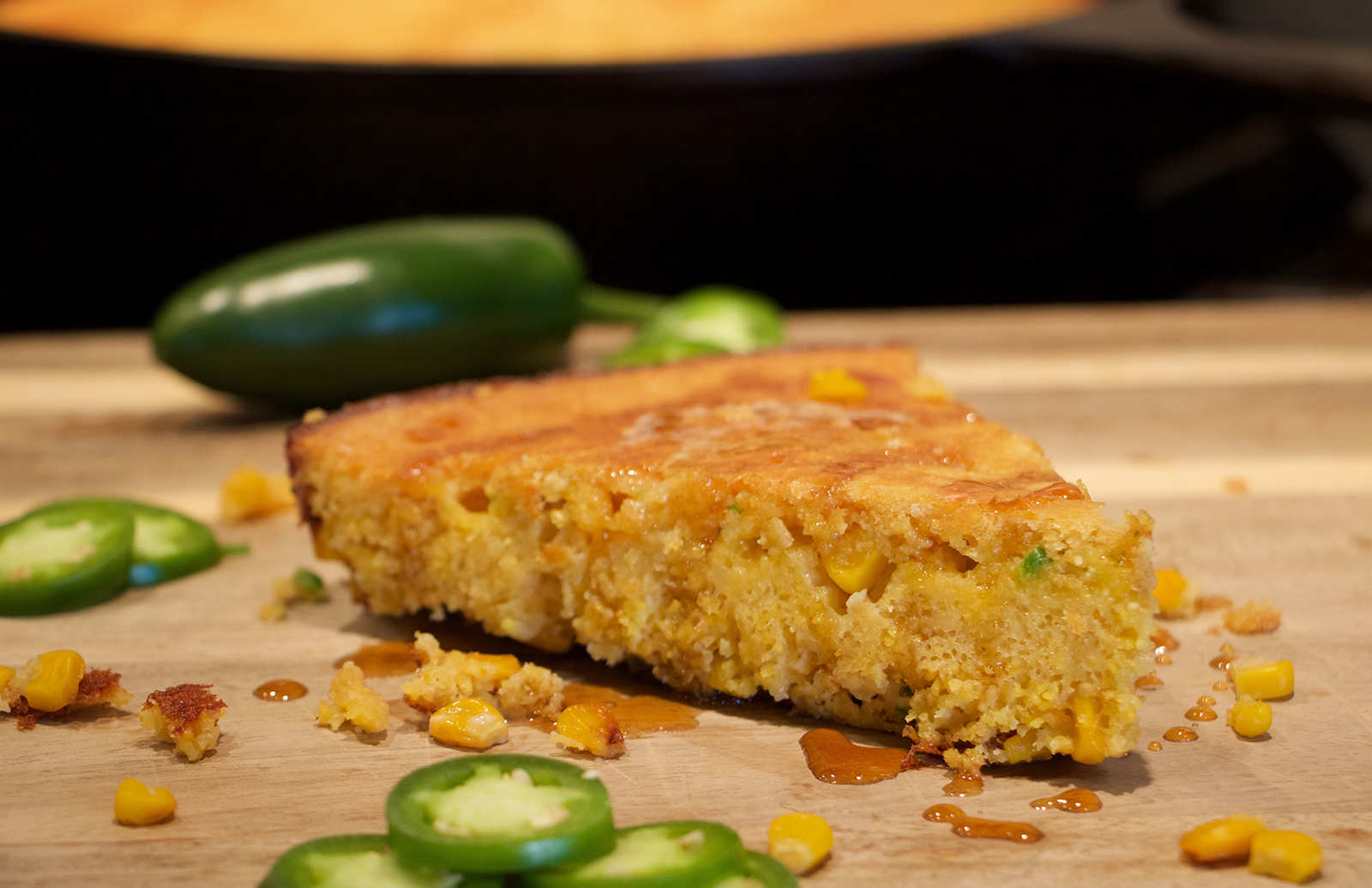 INGREDIENTS
2 tbsp minced Veg-Fresh Jalapeño chile peppers, add extra for more spice/flavor
1 1/4 cup of stone ground corn meal
1 cup fresh corn kernels
3/4 tsp salt
1/2 tsp baking soda
1 cup nonfat buttermilk
1/2 cup shredded reduced fat cheddar cheese
1 1/2 tbsp butter, melted
1 1/2 tbsp honey
1 tbsp canola oil
2 large eggs, lightly beaten
DIRECTIONS
Pre-heat oven to 375° and place 9 in. cast iron skillet coated with cooking spray into the oven for 5 min or until heated.
Combine cornmeal, corn, salt and baking soda in a large bowl – stirring with a whisk. Make a well in the center of the mixture.
In a separate bowl, combine buttermilk, cheese, jalapeños, butter, honey, oil and eggs. Once mixed, add it to the cornmeal mixture. Stir until combined.
Place mixture into pre-heated skillet. Bake for 30 minutes or until toothpick inserted in center comes out clean.
Cool in pan for 10 minutes and then cut into wedges and serve.