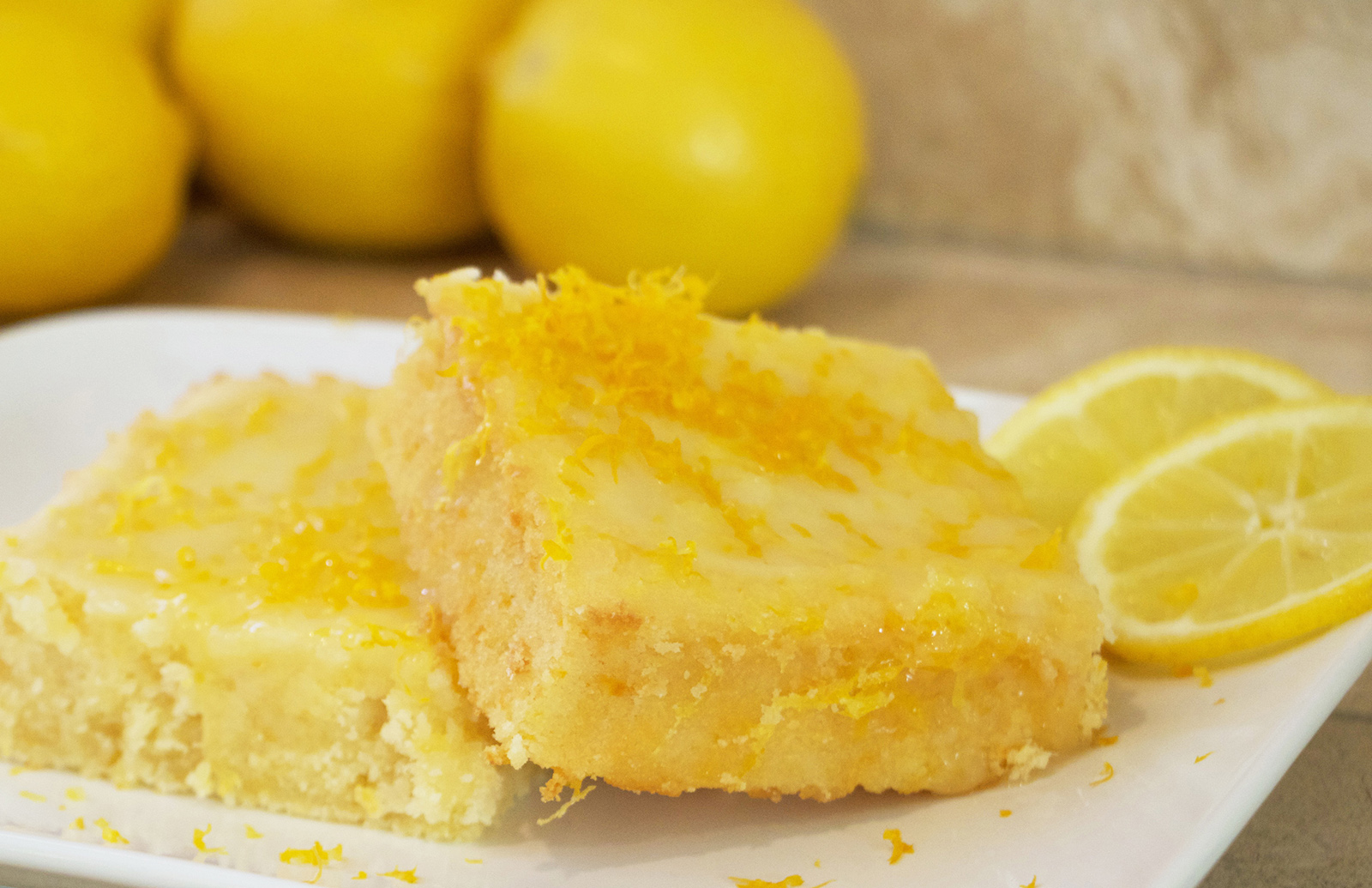 INGREDIENTS
3 tbsp Good Life Organic Lemons, juiced
3/4 cup all-purpose flour
3/4 cup sugar
1 stick salted butter, softened
1/2 cup cream cheese, softened
2 eggs, room temperature
Glaze Ingredients
1 tbsp lemon juice from Good Life Organic Lemons
1/2 cup powdered sugar
Lemon zest
DIRECTIONS
Pre-heat oven to 350°
Line 8×8 baking pan with parchment paper and give a quick spray of cooking spray.
Beat cream cheese and butter together.
Add eggs one at a time, mix thoroughly and add sugar.
Add lemon juice and mix.
Add ¬our carefully, in batches and mix.
Batter will be thick, scoop batter into pan and smooth to the sides with a spatula. Bake for 20 minutes, and remove from oven and cool for 30 minutes.
While the brownies are cooking, prepare the lemon glaze. Remove the brownies from the oven and let cool. Pour lemon glaze on the cooled brownies right in the pan. Add additional zest on top of glaze to add more color and a little lemonier zing to the brownies.
Other Recipes You May Enjoy: