Lemon Parmesan Brussels Sprouts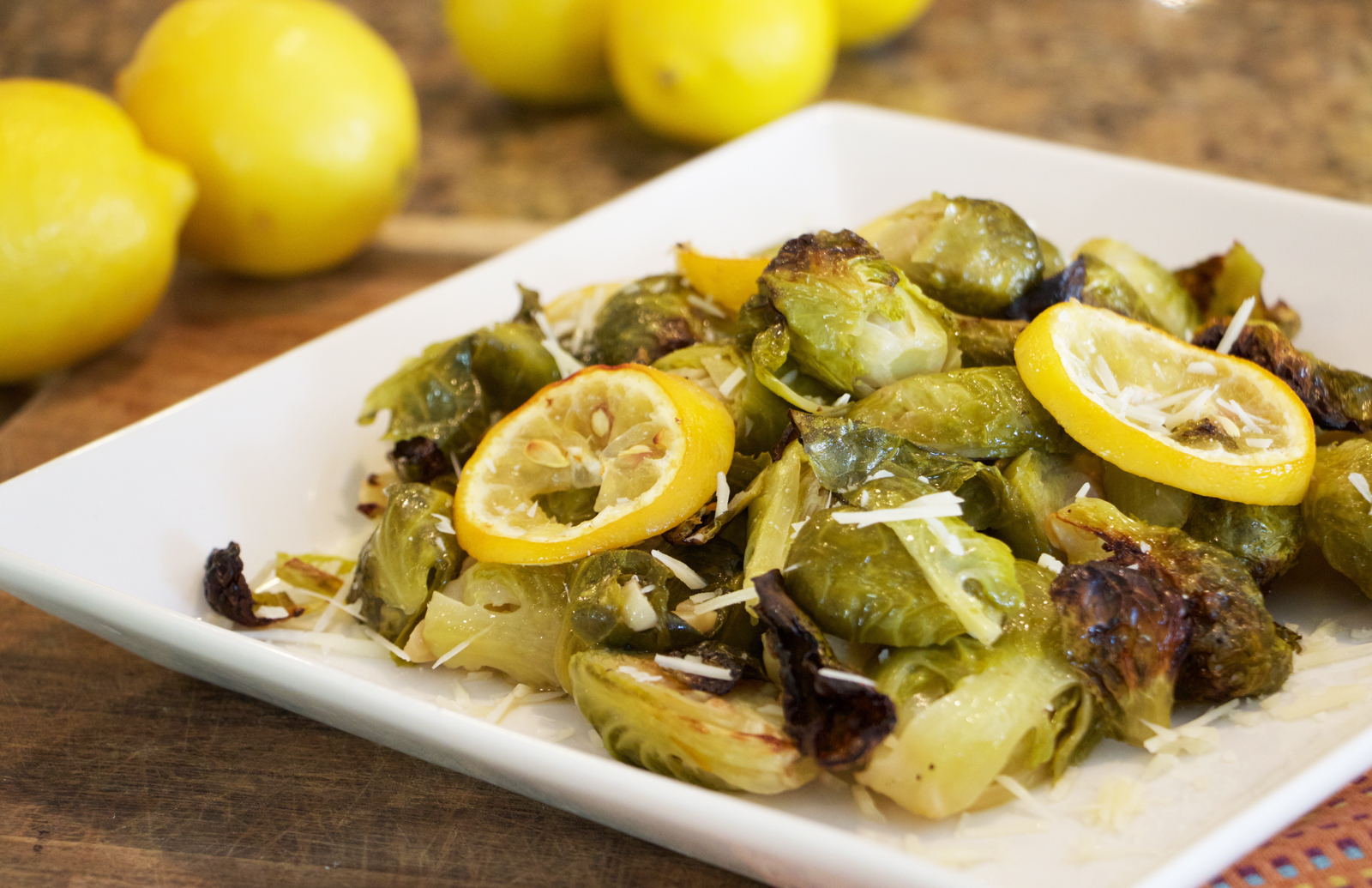 INGREDIENTS
1 lb bag Good-Life Organic Brussels Sprouts (sliced in half)
3 cloves garlic, minced
2 tbsp extra virgin olive oil
2 tsp fresh lemon juice from Good-Life Organic Lemons
Salt and Pepper to taste
1/4 cup freshly grated parmesan cheese
DIRECTIONS
Pre-heat oven to 400°F. Add sliced brussels sprouts into a large bowl and add the garlic, olive oil, lemon juice and any salt/pepper. Mix everything together.
Spread onto a baking pan in an even layer.
Bake in pre-heated oven until golden brown on edges, about 25-30 min. Make sure to toss halfway through.
Add some more lemon juice and top with parmesan cheese when serving. Recommended to enjoy warm.