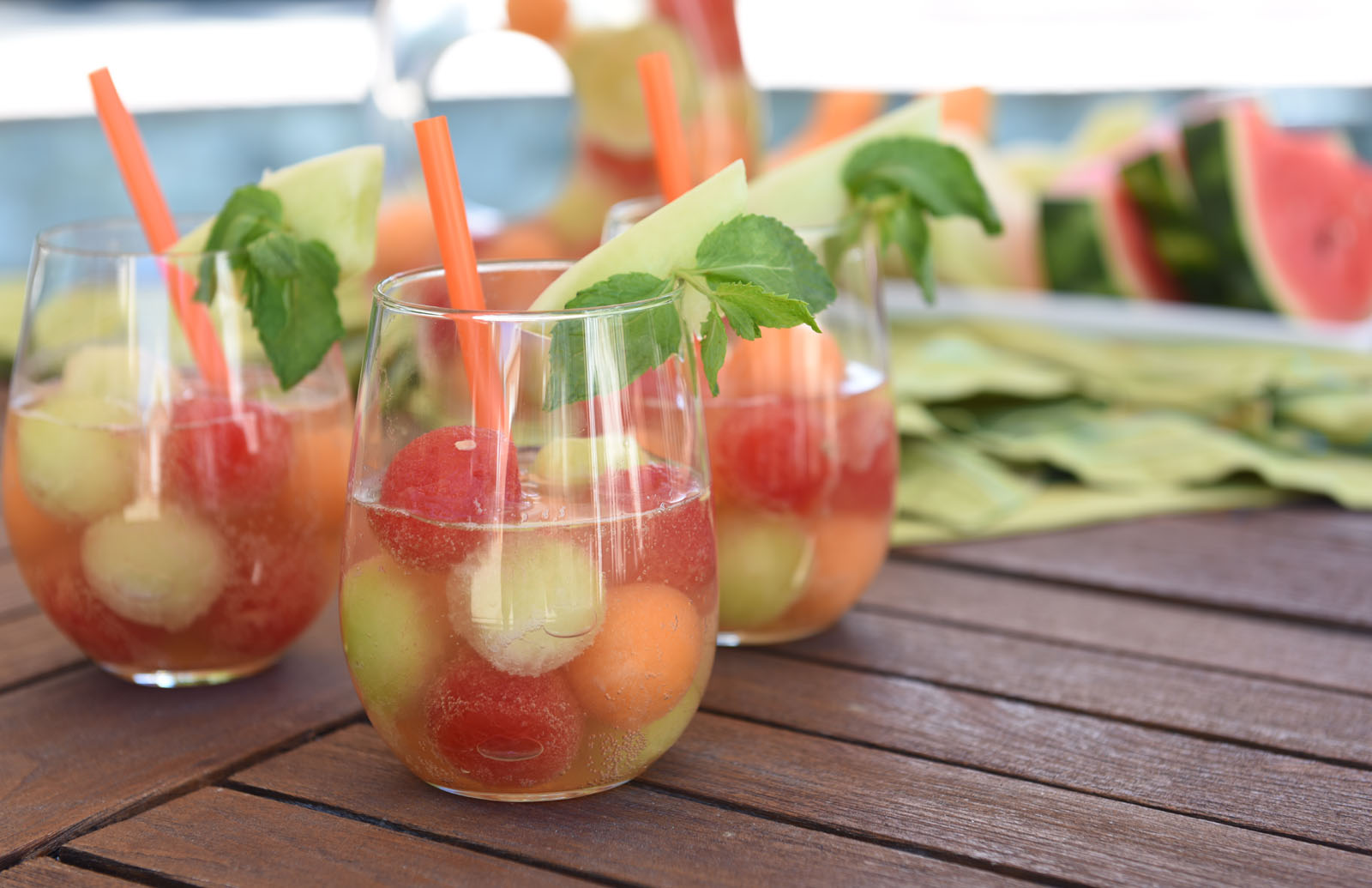 INGREDIENTS
About 3 cups of mixed organic melon balls (we used organic cantaloupe, honeydew, mini watermelon, and Galia melons)
2 limes, juiced
1 bottle of Pinot Grigio wine (you can also use Moscato or Riesling – we liked the crispness of the Pinot)
1/2 cup brandy (you can use a flavored one to add more sweetness)
1 1/2 cups of sparkling water
Fresh mint leaves, for garnish
Lime slices, for garnish
Ice cubes, to cool off right before you serve
DIRECTIONS
Place mixed organic melon balls into a large pitcher. Pour brandy and lime juice over them and let sit in the refrigerator for 1-2 hours.
Add Pinot Grigio, mix and taste – if you need to make it sweeter you can add a little honey. Let it sit in the refrigerator for another 30 minutes.
Right before serving add mint leaves, lime slices, and ice cubes – you can top off each glass with sparkling water as you serve.