PESTO GREEN BEANS WITH ROASTED TOMATOES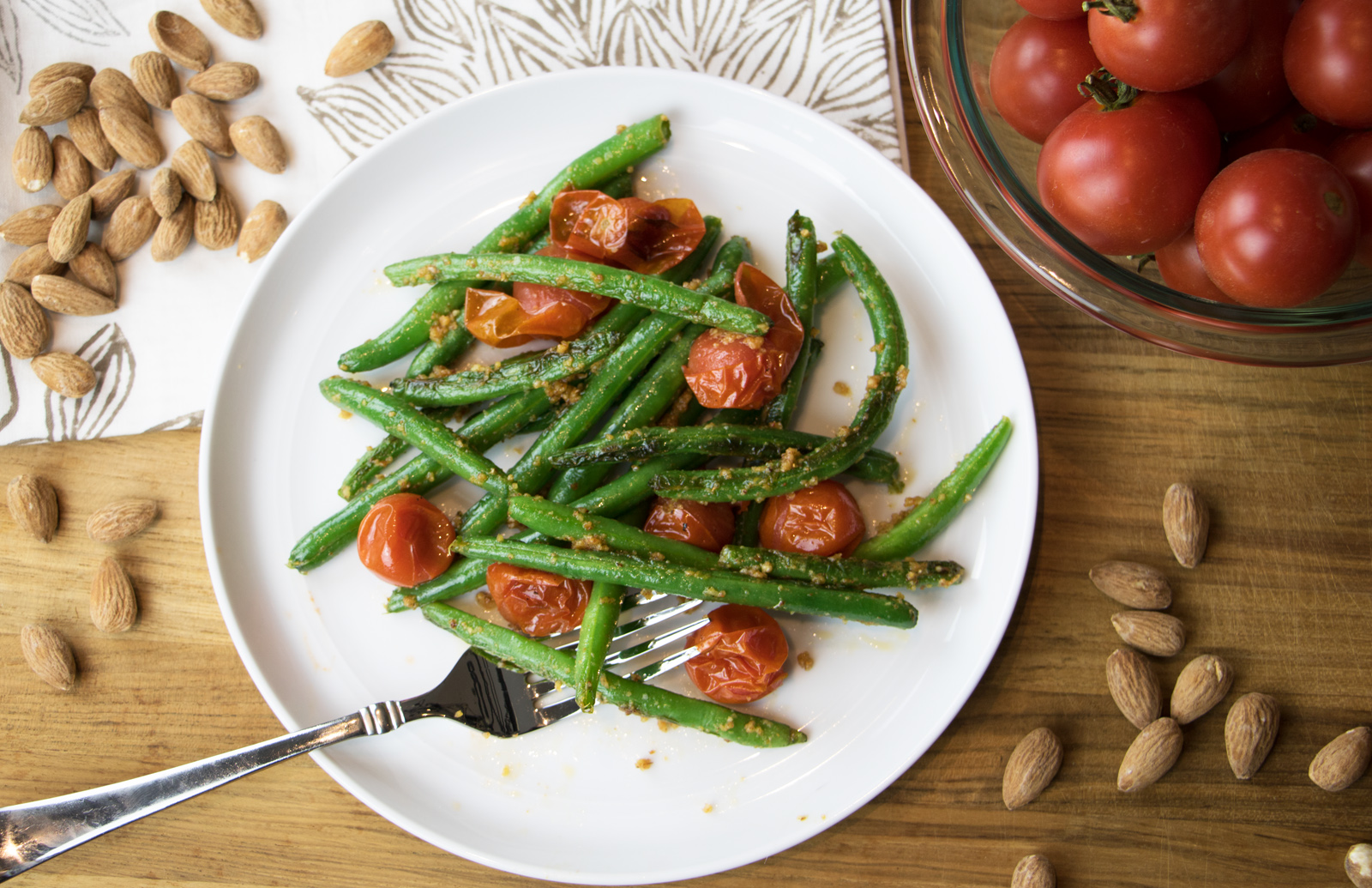 INGREDIENTS
1 bag 32oz. Good Life Organic Green Beans
2 pints Veg-Fresh Cherry Tomatoes
1 garlic clove, grated
1/4 cup salted & roasted almonds
2 tbsp red wine vinegar
1 tsp paprika
Pinch of cayenne pepper for spice
Salt and pepper to taste
3 tsp vegetable oil
DIRECTIONS
Preheat oven to 450°. Roast tomatoes on a lined baking sheet, sprinkle with olive oil, salt, and pepper. Roast for about 15-20 minutes, until blistered.
In a food processor, finely chop almonds – add garlic, olive oil, paprika, cayenne pepper, vinegar, and half of the tomatoes. Mix to a coarse pesto consistency. Add salt and pepper to taste.
Heat 1 1/2 tsp vegetable oil in a large skillet. Add half of the green beans, cook – undisturbed, until beginning to blister, about 2 minutes. Toss and continue to cook until tender, about 7-9 minutes. Place beans on a plate, let cool. Repeat with the remaining vegetable oil and green beans.
Toss green beans with pesto, add salt and pepper if needed. Add remaining roasted tomatoes before serving on a platter.
Other Recipes You May Enjoy: