PINEAPPLE UPSIDE MINI CAKES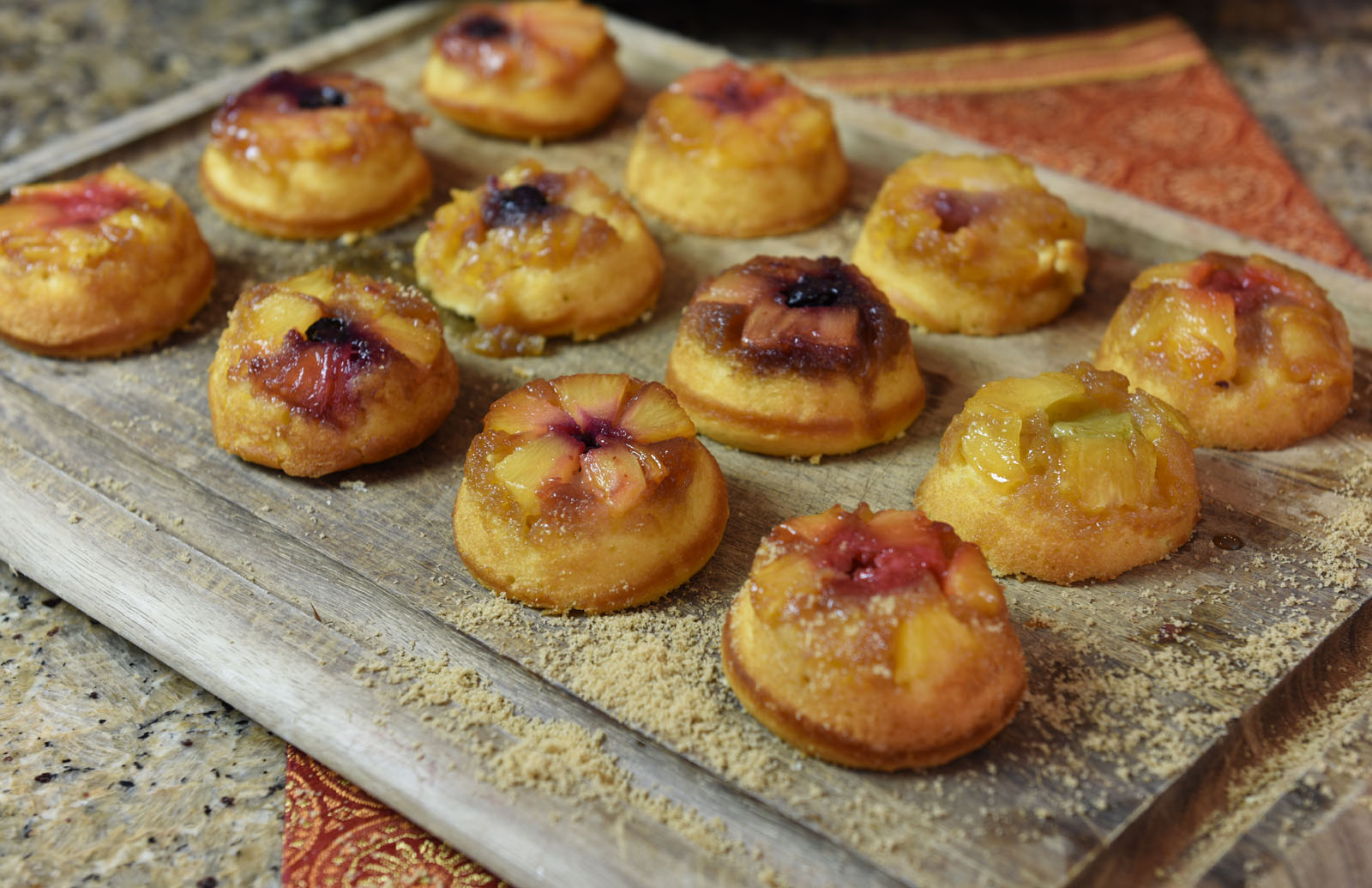 INGREDIENTS
1 Veg-Fresh pineapple, sliced and diced
1 box yellow cake mix
Brown sugar
Butter
DIRECTIONS
Follow the instructions on the yellow cake box and set aside.
In a skillet, melt the butter over low heat – make sure not to burn it. Sprinkle brown sugar into each cup and then add a small amount of butter into each so that the sugar is soft and thick. Pat each cup so the mixture lines the bottom of each section.
Place the diced pineapple in a circle over the butter/sugar mixture. Place a blueberry, raspberry, grape, or cherry in the center of each cup.
Pour the cake mix into each cup, fill a little over half way up. Place into the oven and bake for 25 minutes, until they rise and cook through the middle.
Slice off the top of each cake (so that they are flat) and loosen the edges with a knife. Let the cakes cool for 5 minutes before the next step. Finally, take a baking sheet and hold it over the muffin pan, then flip the pan over so the cakes come out flat onto the baking sheet.
Other Recipes You May Enjoy: