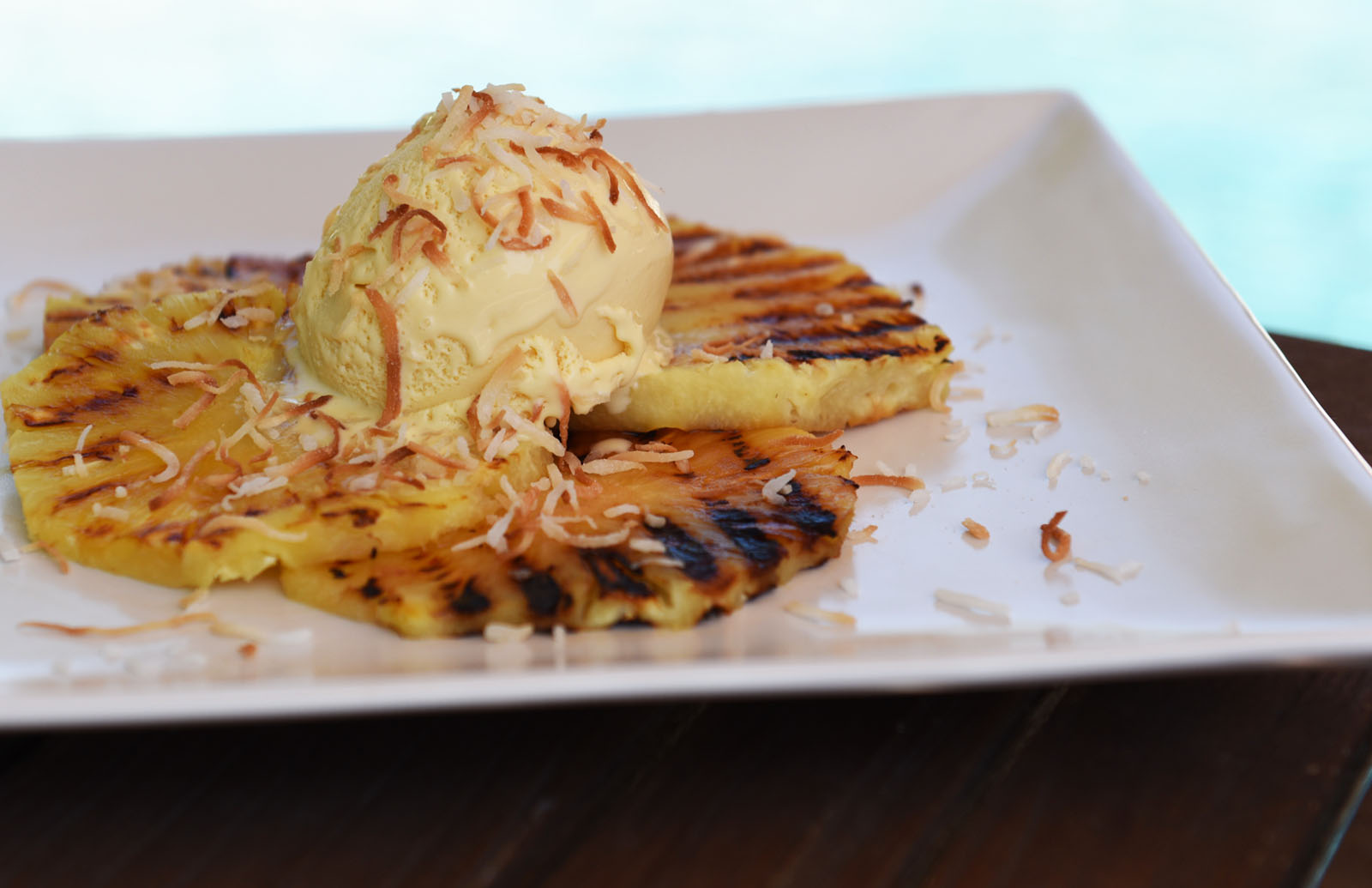 INGREDIENTS
1 Veg-Fresh Farms Pineapple (will need to cut and freeze)
1 can of coconut milk (make sure to shake before pouring)
1/2 cup of unsweetened coconut flakes
1/2 cup of sugar
2 egg yolks
2 tablespoons of nonfat dry milk
1 teaspoon of vanilla extract
OPTIONAL: 2 tablespoons of rum
DIRECTIONS
Cut the very ripe Veg-Fresh Farms pineapple into cubes. On a cookie sheet lined with wax paper, spread out the pineapple cubes and freeze for 40 minutes.
In a saucepan over medium heat, whisk together 1 cup of coconut milk, 1/2 cup of sugar and the 2 tablespoons of nonfat dry milk. Continue to stir frequently as it simmers.
In a separate bowl, whisk together the 2 egg yolks. Once whisked, pour in about a cup of the hot mixture to the bowl with the egg yolks and whisk until completely combined.
Pour that mixture back to the saucepan on the stove and stir occasionally until it thickens.
Remove the pan from the stove to let cool and add a little vanilla extract and the rest of the coconut milk. Pour all this into a food processor.
Add the frozen pineapple chunks into the food processor and process until smooth. (If you are adding the rum, do so now.)
Pour the mixture into a bowl and place it in the freezer, uncovered. You will need to stir it every hour until it reaches the consistency you prefer (after 4 hours)
Garnish with toasted coconut flakes and serve on grilled pineapple slices.