Simple Breakfast Potatoes 
Enjoy these really easy breakfast potatoes made with our Organic Red Potatoes!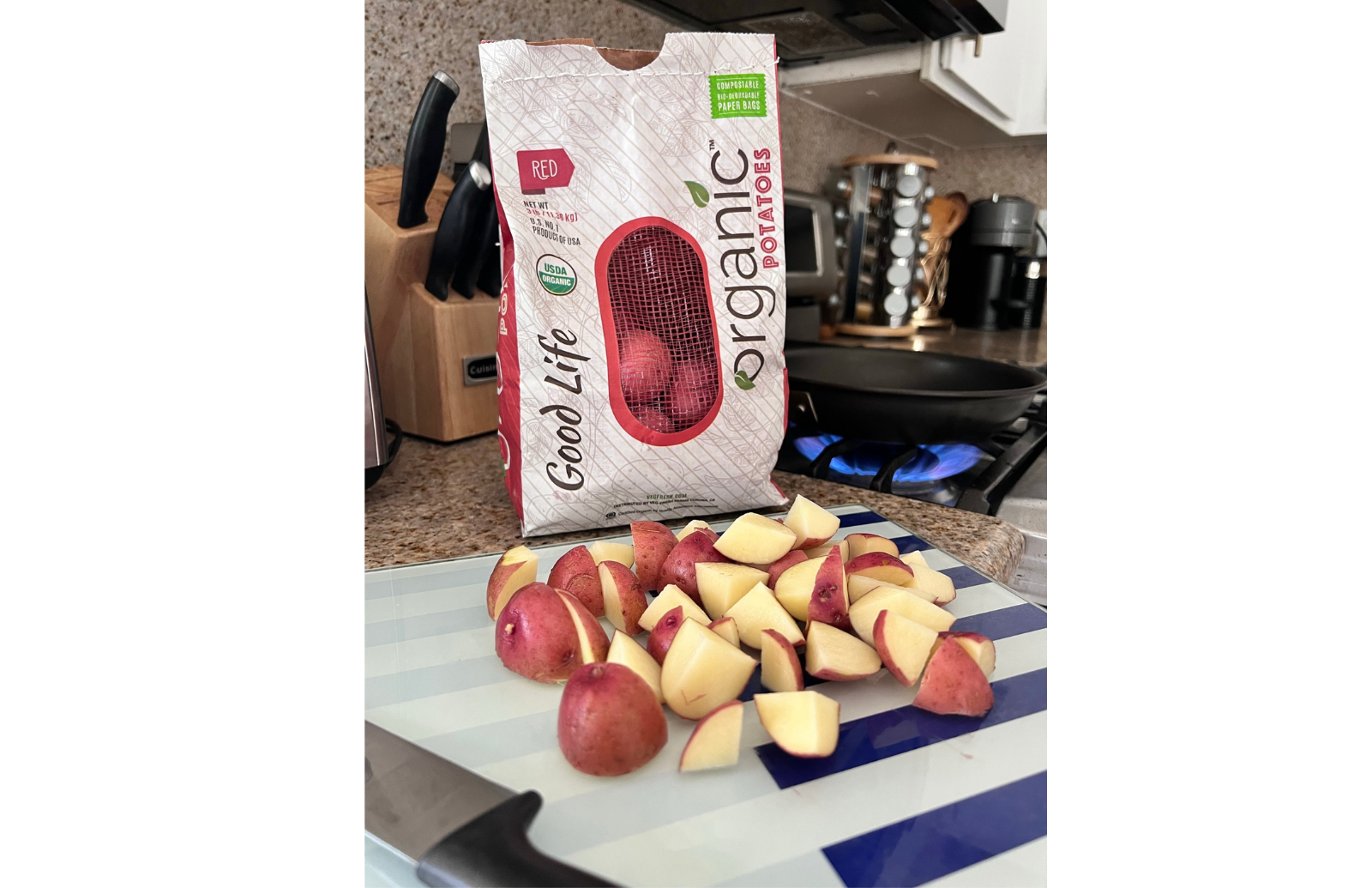 INGREDIENTS
3-4 Good Life Organic™ Red Potatoes
1/3 of an onion
2 eggs
2 Tbsp Olive oil
Salt and freshly ground black pepper, to taste or your favorite seasoning!
DIRECTIONS
Wash and dry the organic red potatoes
In a pan, turn heat to high and add olive oil
Dice the potatoes and the onions
Add potatoes to the pan and cook until soft – adding salt/pepper or your favorite seasoning
Once potatoes are soft, add in the onion
Crack 2 eggs into the pan and mix everything together – add some more seasoning.
That's it! Enjoy!