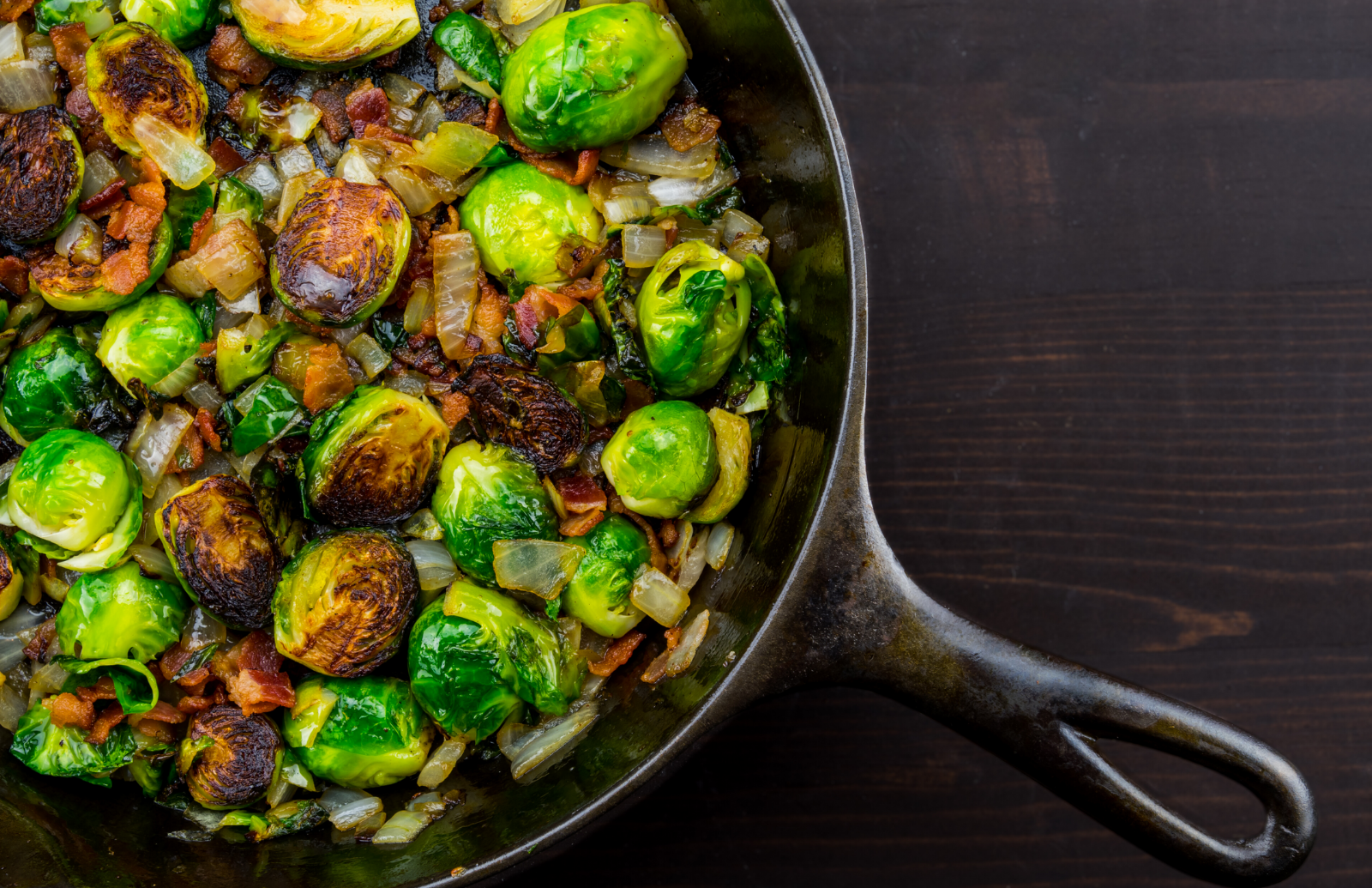 INGREDIENTS
16 oz Good-Life Organic Brussels Sprouts
1 small package diced pancetta
1 small shallot, sliced or chopped
Olive Oil
Salt and Pepper to Taste
DIRECTIONS
Slice brussels sprouts in half, toss with olive oil, salt and pepper (add chili flakes for extra spice) and roast in oven for 15 min at 400° until golden brown.
Heat a pan on the stove with a tablespoon of olive oil. Add shallots and cook for one minute.
Add roasted brussels sprouts and pancetta. Toss together until pancetta is crispy and serve!