Shaved Organic Brussels Sprouts Salad with Apples and Cranberries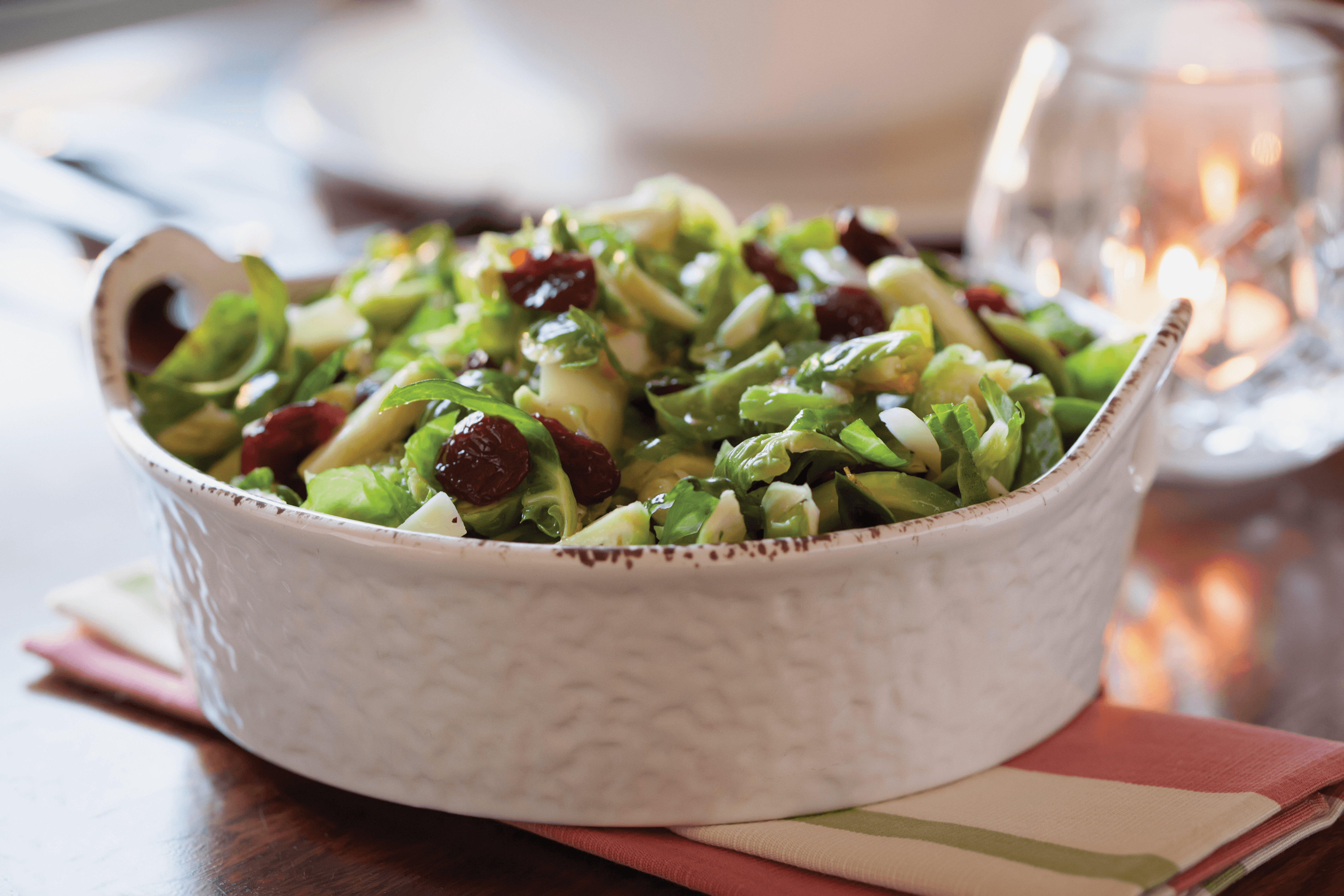 INGREDIENTS
1 lb Good Life Organic™ Brussels Sprouts
1 cup of cranberries
1 cup chopped nuts (walnuts or pecans)
1 medium apple - chopped
2 tablespoons lemon juice
1 tablespoon of your preferred mustard
1 clove garlic - minced
1/2 cup shallots
about 1/2 cup olive oil
Salt and Pepper
DIRECTIONS
Trim ends of brussels sprouts and place in food processor. Pulse lightly until sprouts are shavings.
Place the shavings in a large mixing bowl with cranberries, nuts and chopped apples.
Combine lemon juice, mustard, garlic, shallots, salt and pepper in a bowl to make the dressing.
Add olive oil and whisk until well blended
Add the dressing to the salad bowl and toss well.
Enjoy!