Stuffed Honeynut Squash
Meet butternut squash's "mini-me" – the Organic Honeynut Squash! Though tiny in size, this adorable squash is packed with many nutrients and flavor. We love it roasted with scrumptious fall flavors stuffed inside.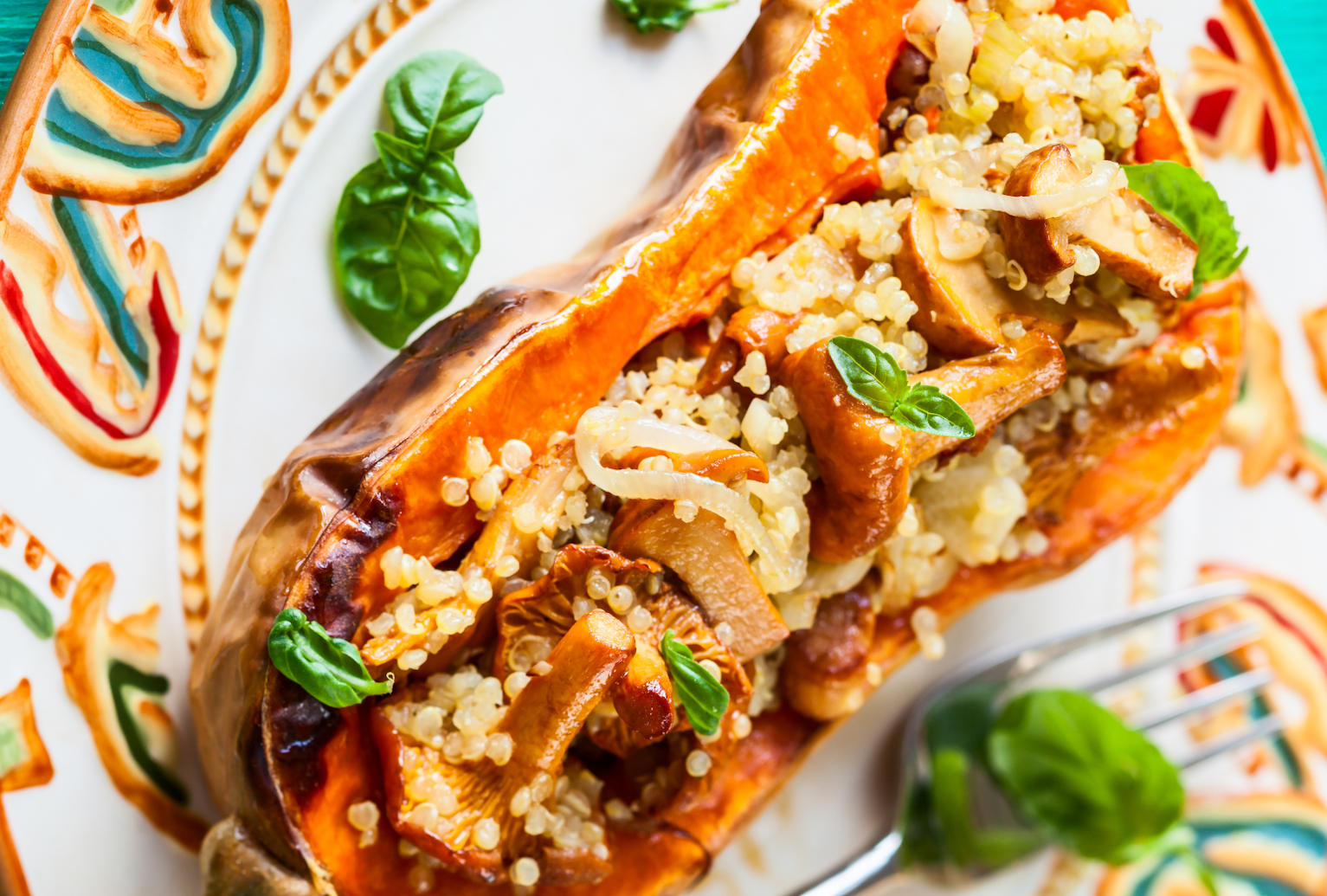 INGREDIENTS
1 Good Life Organic™ Honeynut Squash, halved
Mushrooms, 4 oz chopped
Onion, 2 tbls chopped
Garlic, 1 tbls minced
Kale, 1/2 cup chopped
Quinoa, 1/2 cup cooked
Olive oil
Salt and pepper
DIRECTIONS
Cut the honeynut squash in half & scoop out the stuffing.

Place on parchment paper face down and drizzle with olive oil.

Put in oven to roast for about 20 minutes.

Make the stuffing: Sautee the chopped mushrooms, onion and garlic together with olive oil. Add in kale and cooked quinoa. Salt and pepper to taste.

Add stuffing to roasted honeynut squash halves. Top with Parmesan cheese.

Enjoy!