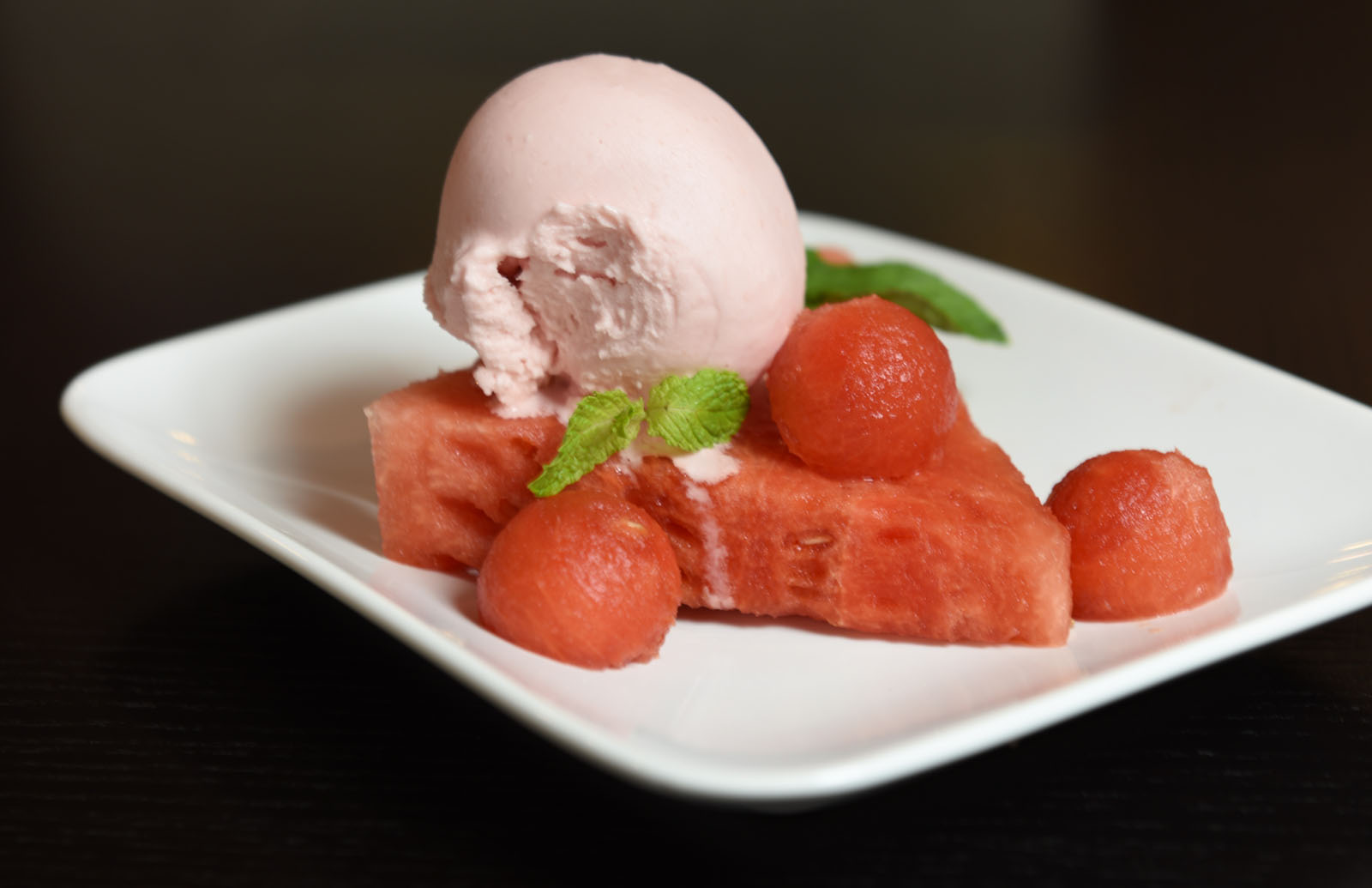 INGREDIENTS
1 Good-Life Organic Mini Watermelon - cubed and frozen
1 can of sweetened condensed milk
DIRECTIONS
Take the Goof-Life Organic mini watermelon and cut into cubes. Place in freezer.
Once frozen, blend the froze watermelon cubes with 1 can of condensed milk.
Put the blended mixture into a container and re-freeze.
Once it has reach the perfect texture, you can scoop and serve; garnished with mint!