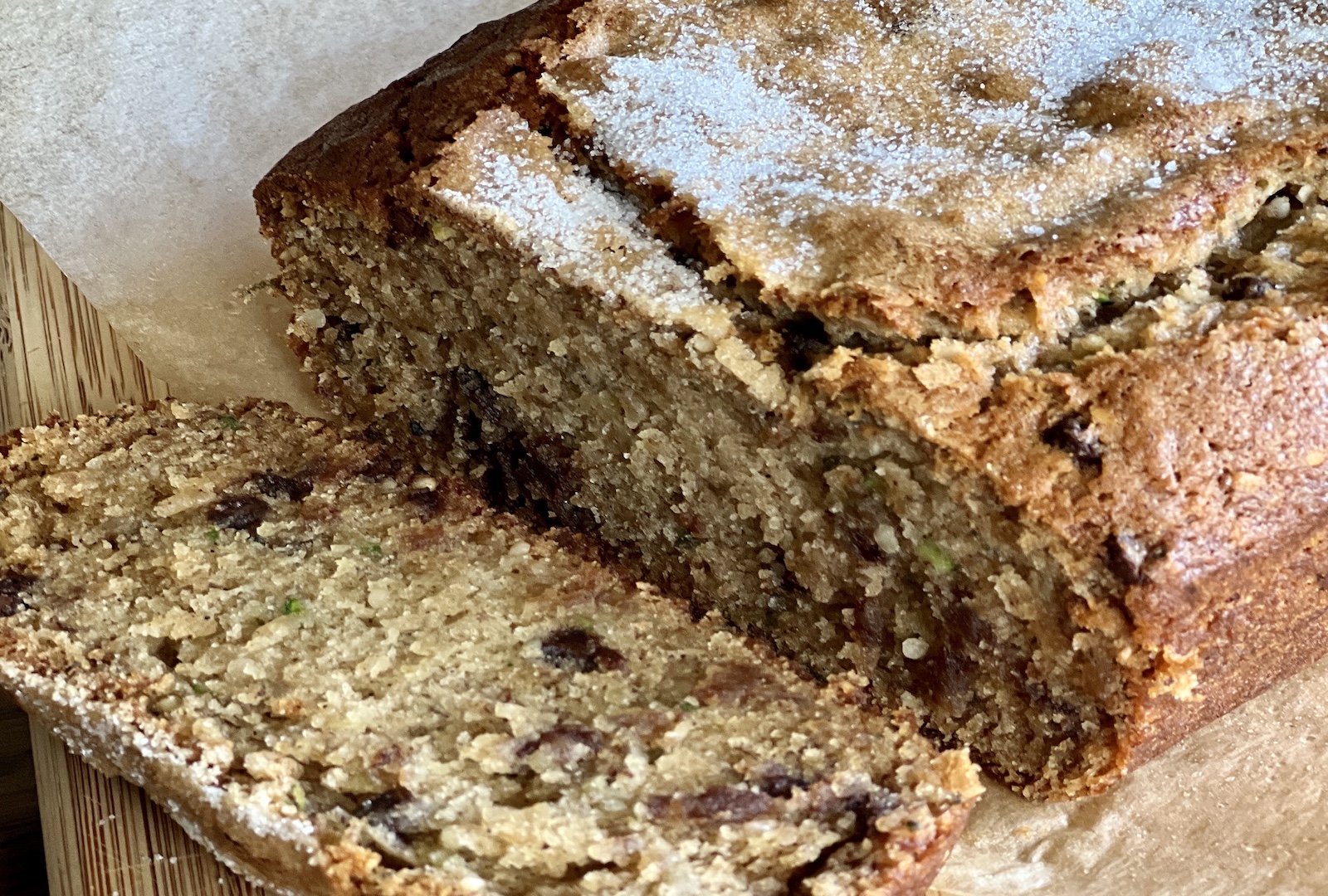 INGREDIENTS
2 medium ripe bananas, mashed (about 1 cup)
1-1/2 cups shredded unpeeled zucchini (italian squash)
3 cups all-purpose flour
1-1/2 teaspoons baking powder
1-1/2 teaspoons baking soda
1-1/2 teaspoons ground cinnamon
1 teaspoon salt
4 large eggs
2 cups sugar (1 cup white, 1 cup brown)
1 cup vegetable oil
1 cup chopped chocolate chips if desired
1 cup chopped pecans if desired
DIRECTIONS
Preheat oven to 350°
In a large bowl, whisk dry ingredients: flour, baking powder, baking soda, cinnamon and salt.
In another bowl, whisk wet ingredients: eggs, bananas, sugar and oil.
Add to flour mixture; stir just until moistened. Fold in zucchini, chocolate chips, and pecans.
Pour into 2 greased 9×5-in. loaf pans. Bake about 40 minutes until a toothpick inserted in center comes out clean.
Cool in pans for 10 minutes before removing to wire racks to cool completely.
ENJOY!